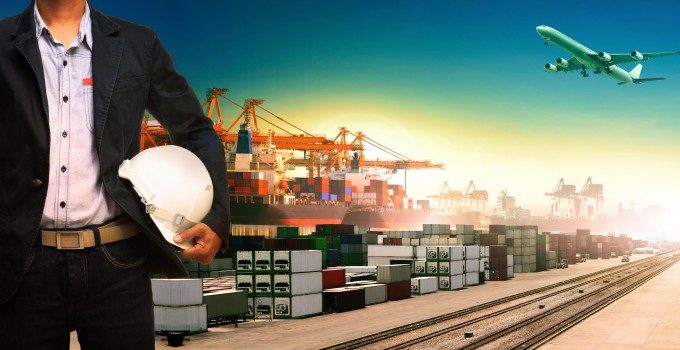 After racking up more than $400m of losses in the past two years, Maersk's freight forwarding arm, Damco, returned to the black in the second quarter this year – and is "on track" to "deliver a small profit".
Then, at the end of the year, the group will review the long-term strategy for the company.
Presenting at the Maersk Group Capital Markets day in Copenhagen last week, APM Shipping Services chief executive Morten Engelstoft said the troubled 3PL had, under the direction of its troubleshooting chief executive, Hanne Sorensen, undergone "a comprehensive but necessary transformation programme which resulted in large changes and losses in 2013 and 2014".
"We definitely still have a number of challenges," said Mr Engelstoft, "we are not celebrating victory yet. In fact we are not even close, but we have seen good development. Damco did deliver a profit in the second quarter and we continue to see progress in the third quarter," he added.
Mr Engelstoft said the company was "focusing on restoring our performance within ocean and air forwarding, where we are especially starting to see good progress on our air freight business", as well as building on the foundations of its supply chain management business, where he claimed "we have a leading position in the industry".
"The DNA of the Damco people in supply chain management is unique," said Mr Engelstoft – especially in terms of "exploring, building and testing solutions with our customers" which, he added, "should not be underestimated and is very difficult to replicate by our competitors".
"We will continue to focus on further efficiencies, restoring our performance on forwarding, building on our strong position in supply chain management, and once we have established the strong foundation, we will then work out the longer-term strategy for the company," he added.
Damco's woes can be traced back to its relocation from Copenhagen to The Hague in early 2013, a strategy that was, according to then chief executive Rolf Habben Jansen, designed to put the firm "closer to many of our customers".
Instead, not only did Damco lose a number of key people in the move, but competitors sensed a wounded animal and attacked the best bits of its business, and the people that went with it.
In the past two years Maersk Group watched the subsidiary go from bad to worse, before radical action by Ms Sorensen seems to have turned the company around.
So with Damco "back on track", and its long-term strategy up for discussion, does its billing as an "uncomfortable fit" within the group mean its future lies elsewhere?