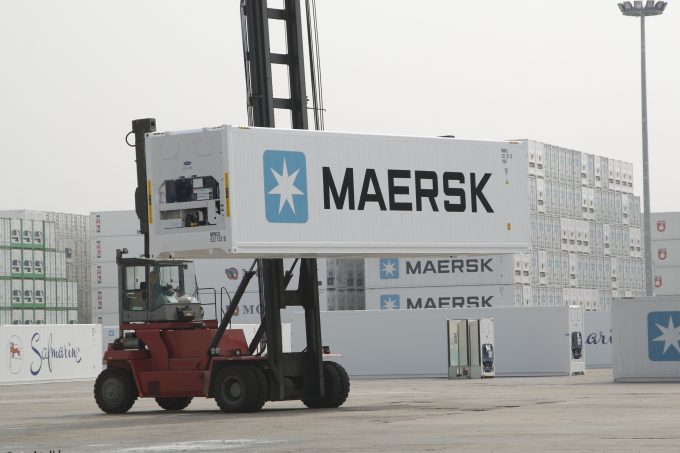 Now that pandemic-related strain is evening out, rising energy costs will be the biggest headache for cold chain logistics providers, according to a joint white paper by Maersk and Reuters.
Trust and Technology: The Links in a Sustainable Cold Chain quotes Maersk head of cold chain logistics Europe Stein Van Est describing energy prices as "a concern."
"Suppliers are now working these into their contracts," he said. "Previously, we might have seen a clause for diesel adjustment factors, today these clauses involve adjustments for energy prices."
The cold chain for food alone represents some 1% of greenhouse gas emissions (GHGs), says the white paper, citing Carbon Trust findings. This is about a third of the GHGs of the entire shipping industry.
And cold chain emissions are expected to rise "significantly," in the coming years, the paper says, requiring major investments to reduce energy usage.
Unfortunately, one problem has been getting a handle on those emissions. Shane Brennan, CEO of the Cold Chain Federation, said the pandemic had set this agenda back and added that reducing emissions from cold chains would require operators to properly quantify their Scope 3 emissions, something which would be challenging.
"At present, there's not enough understanding of things like measuring emissions performance," he said. "We need a universal set of standards. Many major brands are moving towards this. They can satisfy Scope 1 and 2, but when it comes to Scope 3, they struggle."
The paper proposes supply chain visibility as large part of the solution. In one example, Unilever Ice Cream chief product supply chain officer Sandeep Desai describes how "many of our logistics partners operating in the cold chain already use a wide set of technology to ensure there are no breaks". He adds: "Likewise, we have worked over the years to improve product resilience to minimise these breaks."
This would entail greater visibility and necessitate a level of co-operation between parties not previously seen in logistics, says the white paper. Recommendations include using technology to improve supply chain visibility.
The Loadstar has discussed how container tracking IT, such as that offered by Traxens, Orbcomm and Nexxiot, is becoming more widespread and is on the verge of being adopted in dry container markets as well.
"Advanced monitoring is holistic – we see it in transport, where truck drivers can see trailer temperature systems and use telematics. In their offices, teams can be alerted to temperature breaches anywhere in the world."
Not everyone is onboard with this, however. The paper cites PriceWaterhouseCooper's 2022 Digital IQ report, which found that C-suites were at odds with their IT staff.
"Naturally, there will be some pushback from some internal teams, as we look towards a culture change," it said.