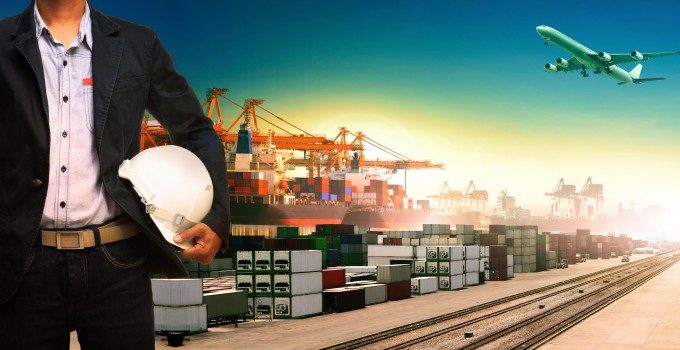 London Stansted welcomed the arrival of Qatar Airways Cargo today (May 2), marking the launch of the airport's first scheduled cargo link to the Middle East and the carrier's first scheduled freighter service into the UK.
The airline will operate five weekly flights to Britain's third busiest cargo airport, from Hong Kong via the Qatari capital, Doha, using a Boeing 777-200 freighter. The first flight touched down at 3.40am and was welcomed to London by a water arch created by two airport fire fighting vehicles.
Graeme Ferguson, M.A.G's Commercial Director for Cargo, said:
"Stansted Airport and M.A.G are delighted to welcome Qatar Airways' new five times a week flights from its hub in Doha, the first scheduled cargo service by one of the Middle East's major carriers. The service will open up new markets for customers from the Middle East and beyond, as well as for businesses and exporters from across London and the eastern region.
"As the only major London gateway with capacity to support growth and economic activity, we see this service as a key milestone in our strategy for developing Stansted's cargo operation.  We are committed to ensuring that Stansted remains a cargo centre of excellence for the UK and this first service for Qatar Airways is another key step in Stansted's service offering.  We provide unrivalled operational resilience and standards of excellence, key requirements for Qatar Airways' own service delivery model and five star airline service."
Ulrich Ogiermann, Qatar Airways Chief Cargo Officer, said:
"Stansted Airport is a key freight airport and with this launch, we are delighted to begin our first dedicated freighter service in the United Kingdom. We are sure that this new addition will benefit the freight industry. We take this opportunity to thank the authorities at Stansted Airport for their support in enabling the commencement of our first freighter route in the UK."
The new route is the first cargo service to be launched following the Civil Aviation Authority's (CAA) decision in March to remove Stansted from economic price regulation. Following a two-year review, the CAA concluded that Stansted did not have substantial market power in its cargo operations and that it should be free from regulation to compete with other airports for cargo services.
"The CAA's decision to take Stansted's cargo operations out of economic regulation is a clear endorsement of the changes M.A.G has made at Stansted under new ownership. The move was recognition by the CAA that in Stansted's case, competition rather than regulation will deliver the best outcomes for customers. We believe there is a significant opportunity to grow the cargo business at Stansted by adopting a different commercial approach, and we are committing considerable time and effort engaging with cargo operators," added Mr Ferguson.