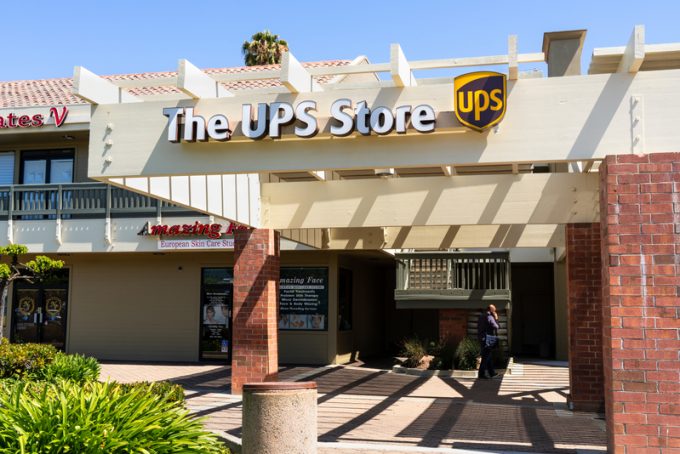 In a bid to cut costs, the e-commerce sector is turning hosts of commercial enterprises into access points for parcel shipments.
The need to keep delivery and returns costs low is pushing parcel logistics firms to set up pick-up and drop-off (PUDOs) points at a frantic pace.
In mid-December Parcelly, a carrier-agnostic technology platform, announced it was expanding its PUDO technology offering into the Middle East and North Africa, in partnership with DHL Express.
This is designed to give the integrator more access points for collection and returns of e-commerce flows in the region. Parcelly has covered a UK network of more than 2,000 stores since 2014 for DHL.
In Canada, PUDO Inc's carrier-neutral network reported a 30% increase in its parcel count during this festive season over the same period in 2018. The company claims to have nearly 900 access points across the country, with thousands more awaiting activation by consumer-generated volume.
Even postal operators – notwithstanding their extensive networks – apparently need PUDO points.
Escher Group, which offers a customer engagement platform for postal operators, officially unveiled a PUDO solution in October, expanding its reach and "offering a cost-effective solution to automate and integrate transaction processes", the company said.
According to Escher chief executive Nick Manolis, one postal agency with a network of some 12,000 outlets used the service to set up 15,000 new PUDO locations within three months.
In Europe, there are hundreds of thousands of parcel shops and mail access points that can handle e-commerce shipments, said Horst Manner-Romberg, principal of parcel logistics consultancy M-R-U.
In the US, FedEx and UPS have vast access point networks beyond their retail outlets, FedEx Office and UPS Stores. Dean Maciuba, director consulting services at Logistics Trends & Insights, said both had between 15,000 and 20,000 access points through relationships with retail outlets and other enterprises.
"The biggest purpose is to manage undeliverable shipments. They want to avoid a second delivery attempt, because that's when you start to lose money, so parcels that can't be delivered are routed to the access points," he said.
"The second reason is returns," he added. Well over 90% of e-commerce returns are dropped at access points.
According to Escher, 12% of all parcel deliveries in the UK fail at the first attempt, costing the industry an estimated £1bn ($1.3bn) in re-deliveries.
When it unveiled its PUDO solution in October, the company cited a recent report from Capgemini Research Institute, which found that organisations that implemented PUDO services achieved a 4% reduction in delivery costs and boosted their profit margin by 8%.
And PUDOs offer protection against parcel theft, which has made headlines over the past year, as well as adding a level of visibility.
"By expanding and tracking volumes in our network, we were able to see very clearly parcel traffic trends and work with our courier partners to help them reduce friction, costs and losses," said PUDO Inc chief Frank Coccia.
UPS and FedEx have pursued markedly different strategies in building their third-party access point networks, Mr Maciuba noted. The latter has focused largely on big corporate partners like pharmacy chain Walgreens, which has a presence in about 8,500 locations. In contrast, UPS has worked chiefly with SME businesses in communities, but lately has ramped up its pursuit of corporate partners, he said.
"This can give you a lot of reach in one go, but there's a problem with that. What if the relationship goes bad?" he asked.