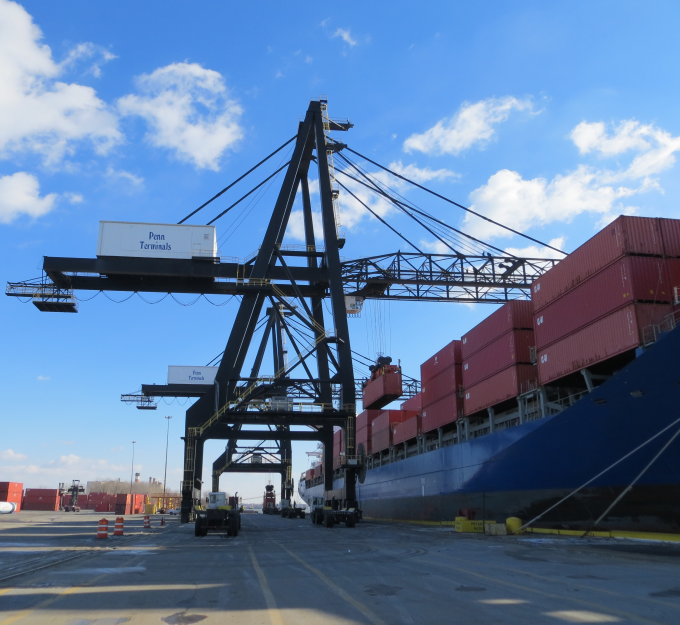 Singapore box terminal operator PSA has formally entered the US market after completing its purchase of Philadelphia multipurpose operator Penn Terminals from Australian investment fund Macquarie Infrastructure and Real Assets (MIRA).
Completion of the deal followed a decision by US regulators to allow the takeover.
"This acquisition represents PSA's very first foray into the USA. We are delighted to embrace Penn as the newest member of the global PSA family and to be able to participate in its continued growth and expansion," said Tan Chong Meng, group chief executive of PSA International.
"We are committed to partnering the state of Pennsylvania, customers, staff and the local community, as well as key stakeholders to augment Penn's capabilities and connectivity in order to better serve the needs of shippers and receivers in the greater US Mid-Atlantic region and beyond," he added.
Penn Terminals is a muiltpurpose operator with a 32ha site and has an annual container capacity of 425,000 teu. It can also handle 200,000 tonnes of breakbulk cargo a year. Its docks are served by intermodal operators Norfolk Southern and CSX.
However, it is the operator's location on the Delaware River and the surrounding logistics cluster's focus on perishable supply chains that appears to have been the biggest draw for PSA, which noted that some 40% of US fruit imports – amounting to about 4m tonnes per year – enter the country via Philadelphia's port facilities.
"The Delaware River's key advantage is its existing cold chain ecosystem, fulfilling importers' need for inspection, sorting, and quality checking of fresh fruit produce, prior to transport to their final destinations.
"Within an hour's drive from the Delaware River port complex, there are around 40 other refrigerated warehouses/logistics operators who deal in chilled and frozen cargoes.
"This existing cold chain infrastructure is not easily replicated, either in scope or level of efficiency. Penn remains a proud partner in the cold chain infrastructure of the eastern USA," PSA added.
Completion of the Penn Terminals acquisition comes a little more than a month after it bought Halterm, a container terminal in the Canadian port of Halifax, also from Macquarie, at the beginning of August.
PSA is not the only global port operator with a growing interest in the region. In late May Hing Kong-headquartered Hutchison Ports inked a deal with Canadian National Railway and Quebec Port Authority to build a new $775m deepwater box terminal on the St Lawrence Seaway, which is currently subject to an environmental assessment process by Canadian authorities.