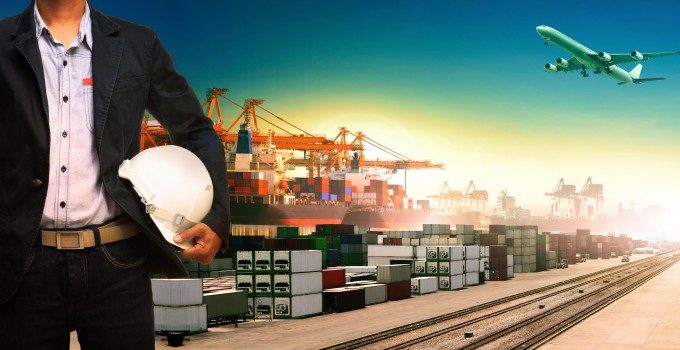 The Brazilian port sector could be heading for a flood of private investment if the country's president Dilma Rouseff signs off a port reform bill that was approved by Brazil's Congress last week.
According to the industry body, Brazilian Association of Infrastructure and Basic Industries (ABDIB), the reform bill could unleash up to $25bn in private investment into the country's ports as a range of measures to make life easier for private terminal operators have been introduced.
The key points welcomed by ABDIB include the relaxation of rules which have hitherto prevented private terminals handling third party cargo; and a switch in focus for the selection criteria of future terminal concessions, which will be awarded to operators guaranteeing the lowest handling charges to carriers and shippers, rather than those who paid the highest sums to the state, as had previously been the case.
"With the end of the distinction between owned and third-party cargo, private entrepreneurs are to have the right to request authorisation to construct, at their own risk, new terminals to any load [cargo] type, contributing to the flow of transport and foreign trade, as well as reducing costs by increasing competition and productivity," ABDIB said in a statement.
The need for reform of Brazil's ports has been graphically demonstrated this year, with congestion at its main gateways hitting record levels. According to Drewry Maritime Research, its major ports have been plagued by heavy bottlenecks in terms of both shipping and truck traffic, partially caused by the seasonal spike in agricultural exports and partially by wildcat industrial action staged by dockworker unions opposed to the reform package.
"March and April 2013 witnessed a spectacular all-time high in the seasonal congestion, bottlenecks and queues both in the maritime and the land-side accesses to ports that are recurring realities in some of the main Brazilian ports like Paranagua and Santos. For example, up to 80 idle vessels have been counted on a given day at Santos anchorage, waiting for berths, while at the same time 10-12 km long truck queues paralyzed the road access to the urban, industrial and port areas on both banks of the port," it said.
Other measures in the package, officially entitled MP595, include a proposal that the federal government will remain responsible for authorising new projects, although local municipalities will be responsible for organising the tender process; a provision for private terminals to be able to employ casual labour; a proposal to allow existing concessions awarded prior to 1993 to be extended in return for investment commitments – which ABDIB said will cover 77 separate port contracts; and the limiting of any shipping line involvement in a private terminal to just 5%, which itself could act as a disincentive to investment, given many carriers' appetite for strategic investment in terminals.
The approval of congress took place in dramatic fashion – the bill was introduced last December with a six-month time limit on its passage, and was approved just a few hours before the deadline passed. Ms Rouseff, who was one of its chief proponents, has reportedly spent much of the past year negotiating with coalition partners to see it passed, and now has a two-week window in which she can make any final vetoes.
Drewry senior advisor Michel Donner said although it was expected that some final amendments would be made, port companies, shipping lines and the country's exporters should all welcome the reform.
"These eleven months of indecision have frozen many new project developments, on the grounds of heightened regulatory risks induced by the prevailing legal uncertainty. The complete and final new set of rules of the game should (finally) be known by early June.
"Even if it is not perfect and does not please all the players, it will allow a broader circle of interested parties to sharpen their pencils, redo their calculations and prepare the new port investments the country so badly needs. The changes are likely to contribute to unlock the long-awaited capacity expansion of the port system, and will bring up a host of new business opportunities for private investors," he said.
He added, however, that shippers pushing goods through Brazil's main gateway of Santos are unlikely to see congestion levels decline anytime soon.
"Realistically, however, it still takes 4-7 years for greenfield projects to be commissioned, so the expected new wave of port projects will probably not be ready in time to alleviate next years' congestion peaks in Paranagua or Santos."