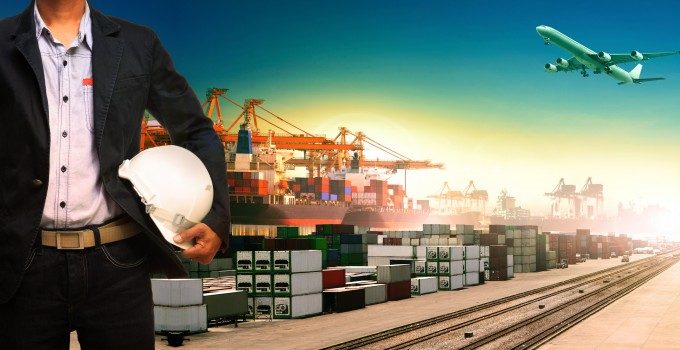 Dockers' unions have warned that introducing highly automated container terminals could lead to the loss of up to 1,000 stevedore jobs in Rotterdam.
The dockers' section of Dutch FNV Bondgenoten has been running a series of models on the effect of container trade flows in Europe's largest container port once new facilities at Maasvlakte II become operational, and said the results were "startling" in terms of how the technology could affect employment prospects for its members.
Bondgenoten dockers' section national secretary Niek Stam said: "We used cargo handling data collected by members at all the terminals to model possible scenarios resulting from opening the new highly automated terminals, APMT Maasvlakte 2 and Rotterdam Gateway (RGW). The results are startling.
"As many as 1,000 jobs could be at risk if shipping lines move their business to the new terminals in the coming years."
It is the latest twist in the increasingly contentious development of the new container facilities at the reclaimed Maasvlakte II site. Last month the port authority was cleared of acting unfairly by not awarding the port's major current terminal operator, ECT, one of the two concessions.
Instead, APM Terminals is scheduled to open its new facility at the site towards the end of this year, which is likely to feature the first remotely operated ship-to-shore cranes, as well as a highly automated yard system.
At RWG – a joint-venture between shipping lines APL, MOL, Hyundai (each with a 20% stake) and CMA CGM (10%) and terminal operator DP World (30%) – the schedule is slightly behind, with a timetable that has been extended since the concession agreement with the port authority was signed in 2007.
RWG is, however, expected to become operational next year and, given that DP World is likely to take the lead in terms of its day-to-day operations, it is expected to also be highly automated, following the pattern of the Dubai-based company's North European operations at Antwerp and London Gateway.
Mr Stam added: "The FNV is calling on the port authority and companies in Rotterdam – both terminal operators and shipping lines – to start a serious dialogue on how we can work together to mitigate the human cost of the combined impacts of these two serious issues. We welcome further detailed data from these parties to make the modelling as accurate as possible, as this would help to identify the problems and potential solutions."
And he highlighted a second issue with RWG: its unwillingness to recognise the union as representing workers at the new terminal.
"Another matter of major concern is the lack of willingness by RGW to engage with the union to discuss access to the new terminal, recognition and a collective agreement. FNV has long-standing relationships with all the other terminal operators in Rotterdam and has signed collective agreements with them. It is simply asking RGW to respect trade union rights and the standards that have been established and agreed with other employers in the port," he said.
There would appear to be evidence that a reluctance to entertain union representation, which would lead to negotiations on collective work agreements, is becoming company policy for DP World.
A dispute between the company's terminals in Melbourne and Sydney and the Maritime Union of Australia is underway; while in the UK, the Unite union has strongly criticised London Gateway – and held protests outside its port gates and at the sites of potential customers – claiming the management was refusing workers the right to representation.
It is a far from clear-cut argument however – London Gateway management has argued that recognition of Unite would preclude workers from being represented by another union – the RMT represents dock workers in some UK ports. It has claimed there is no ban on union membership, rather that workers ought to be able to choose their representatives.
The situation at RWG is more complex, however, with ownership divided among five concerns.
"The union is reaching out to the four shipping lines that hold stakes in RGW, as well as DPW, to start discussions on a memorandum of understanding on these issues. It will be writing to these companies shortly with its proposal and has also sought the assistance of the ITF in opening dialogue with these companies," Mr Stam said.
Depending on capacity considerations – Rotterdam has witnessed some of its worst congestion this year, but once the new are operational there could be considerable intra-terminal competition for volumes – RWG might find its hand is forced, as this time last year FNV signed a new collective agreement with APM Terminals to cover the Maasvlakte II operation.
Due to run until the end of 2017, the new agreement offers salaries adjusted for inflation each year, plus wage increases of 0.5% in 2015 and 1% in 2016 on top of inflation, as well as a €3,600 one-off payment over the CLA period.
These came in exchange for a guarantee of that workers ensure the terminal is operational 24/7.