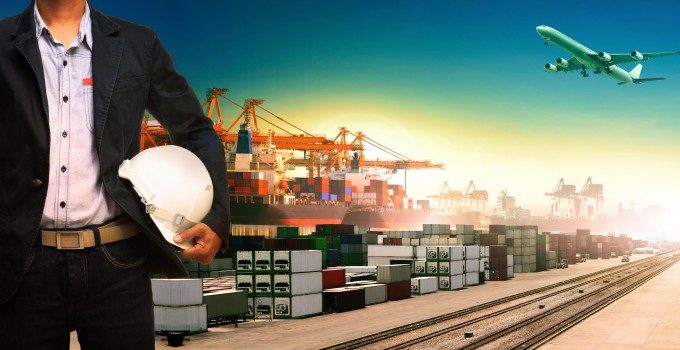 The dispute between terminal operator ICTSI, the port of Portland employer body the Pacific Maritime Association (PMA) and US west coast dockers organisation the International Longshore and Warehouse Union (ILWU) could "last for years", according to the union.
Last week saw the latest judgement on a case that centred on two employees at Portland's container terminal operated by ICTSI who were employed to monitor reefer containers stored at the port. They were not ILWU members, contravening the collective bargaining agreement that existed between the ILWU and the PMA, of which ICTSI is a member.
ILWU members have staged a series of protests at the terminal, which counts Hanjin and Hapag-Lloyd as its major container line customers, and last week were accused by an administrative law judge for the National Labour Relations Board (NLRB) as having staged "go-slows" at the terminal from September 2012 until June last year, including "unfair labour practices by driving trucks slowly, refusing to hoist cranes in bypass mode, and refusing to move more than one 20ft container at a time on older trailers, in an effort to force ICTSI and carriers that call at Terminal 6 to cease doing business with the port of Portland".
The judgment is not binding until adopted by the NLRB, which would take at least another nine months. In the meantime, local ILWU representatives have said that ICTSI's measures to speed up the flow of cargo moving through the terminal are a safety hazard.
ILWU Local 8 Secretary-Treasurer Troy Mosteller said: "The ruling, either by ignorance or by total indifference to safety on the docks, puts longshore workers in the position of having to either perform work in a manner that puts lives at risk, or be accused of hard timing ICTSI; it's an absurd outcome."
This claim would appear to be backed up by port industry arbitrator Jan Holmes, who has been hired jointly by the ILWU and PMA to help resolve the dispute.
According a note she wrote on May 25, a copy of which has been passed to The Loadstar (see below), ICTSI Oregon's request that crane operators at the terminal when it serving the Hanjin Geneva operate their equipment in bypass mode that allows the crane to operate beyond the manufacturer's set lift capacity, Ms Holmes concluded: "This was an immediate danger to health and safety."
The ILWU contends that if the ALJ recommendation is adopted by the NLRB and then enforced in court, "it would force longshore workers to operate cranes in a manner that is in direct conflict with industry and OSHA safety standards".
ILWU's Coast Committee man Leal Sundet added: "ICTSI arbitrated complaints of slowdowns ten times during the nine months that this latest ALJ decision covers, and ILWU Local 8 won eight times. This ALJ ignored it.
"Last week, an industry arbitrator told ICTSI that their position on operating in bypass mode was a threat to safety and a violation of our collective bargaining agreement. The ALJ's preliminary decision says we should operate in bypass mode, risk our lives and the lives of others, lifting cargo with a crane higher than the cranes established maximum lift capacity."
Although it is, of course, a separate case, the backdrop to this is the wider negotiations that began last month between the PMA and ILWU over a new master contract. The current contract is due to expire on June 30, although both sides have said that ports will continue to operate normally until a new contract signed.
That assurance does not, however, appear to have been taken at face value by either shippers or carriers. Several of the latter have already publicly spoken about the need to look at alternative, non-west coast container supply chains.
Additionally, more than one carrier has raised the possibility of introducing port congestion surcharges at west coast ports, should there be any disruption to normal operations, with a figure of $1,000 per teu commonly quoted.
A Federal Maritime Commission circular last week noted that any such surcharge has to be published at least 30 days before it can be applied.