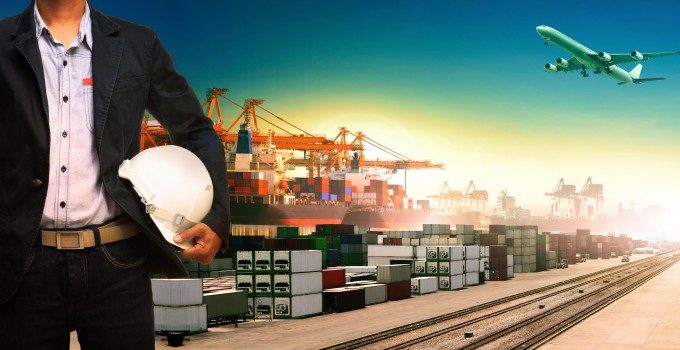 The chaos on the US west coast has forced port authorities in the region to reassess their role in both port operations and the wider supply chain.
The Federal Maritime Commission has now having given the green light to a proposal from Los Angeles and Long Beach to form a joint working group.
Jon Slangerup, Long Beach chief executive, told delegates at last week's TPM conference in Long Beach that the first meeting would be held in the third week of March, as the two ports began the process of trying to hike efficiency levels to clear up the considerable container backlog that has built up in San Pedro Bay.
Meanwhile, Canada's Prince Rupert port, a particular beneficiary of the congestion on the US west coast, yesterday announced that Maher Terminal, which operates its box facility, has signed off an expansion project that will see capacity increased by 500,000teu a year.
This would take its total annual capacity to more than 1.3m teu, when completed in mid-2017.
Eight new quay cranes will be added and the terminal's on-dock rail will also be expanded through "densification of the current track configuration".
Maher Terminals chief executive Gary Cross said: "The two-berth, eight-crane operation that the expanded Fairview Container Terminal will provide, together with the intense focus on delivering industry-best dwell times, assures ocean carriers and beneficial cargo owners alike that the Prince Rupert gateway will continue to flourish as a premium service provider by remaining comfortably ahead of demand."
February volumes at Prince Rupert, which only launched box operations in 2007, were up 57% year-on-year to 55,000teu. By comparison, February 2014 alone saw 35,725teu handled.
Long Beach's Mr Slangerup admitted last week that the LA-Long Beach complex – by far the US's largest container gateway – had been "blindsided" by the congestion issues that have plagued it for months, but he maintained that they would emerge from the experience stronger.
"Our fundamental view is that the 'new normal' is going to be better than before and there is no option to that. We have to focus on evolving our port complex.
"We are changing the way we do business; we are changing the role of the port authorities in this; we are becoming much more operationally involved and supportive; and we are continuing to make the kind of investments necessary, including $4.5bn in road and rail improvements.
"We will be a lot better for this – but make no mistake, it has been a horrible and incredibly costly experience for us.
LA executive director Gene Seroka admitted that more than 30% of the ports' volumes could be at stake.
"About a third of our cargo is purely discretionary and we have seen in the first couple of months this year much of this cargo moving away. Major retailers in Columbus, automotive manufacturers in Detroit and Tier two suppliers have introduced port diversification programmes – and we have to earn it back."
Asked if the ports could introduce tariff incentives to encourage greater efficiencies, Mr Slangerup responded: "Both ports have used tariffs as incentives, particularly on the environmental side, and that same concept could be applied to supply chain performance. The key thing is we have been given permission to begin the process of our groups working together on supply chain optimisation.
"There's no question we are evolving – we are not operating terminals, but we are going to be enablers of operations and it is our obligation to facilitate significant improvements in the entire supply chain. We intend to drill deeply down into the supply chain end-to-end; provide whatever resources we can, including IT, to really rebuild the supply chain around a demand planning information system that allows full visibility.
"The bottom line is that whatever the tariff, if it can be applied to provide incentives to improve performance, we will do so.
"This is all about velocity – our ability to be better than we have ever been and drive business and container volume through our ports, because we are deluding ourselves if we think we can compete globally based on substandard performance.
Mr Slangerup also defended against the perception from outside the area that the port authorities and city municipalities had simply sat by and watched the chaos unfold.
"In November, when things went sideways, both Gene and I mobilised a political effort to engage the White House and Congress, and both of us were often on the phone to the White House.
"The great breakthrough was when the president assigned [labour secretary] Tom Perez to the negotiations, and it was extremely encouraging that he would spend an entire week shepherding this process to a resolution," he said, although vowed that port authorities would become much more involved in future labour contract negotiations.
"But we also learned a big lesson – we will never take for granted that this process is a co-operative process. In the future we will always this drive for a resolution right from the get-go," he said.