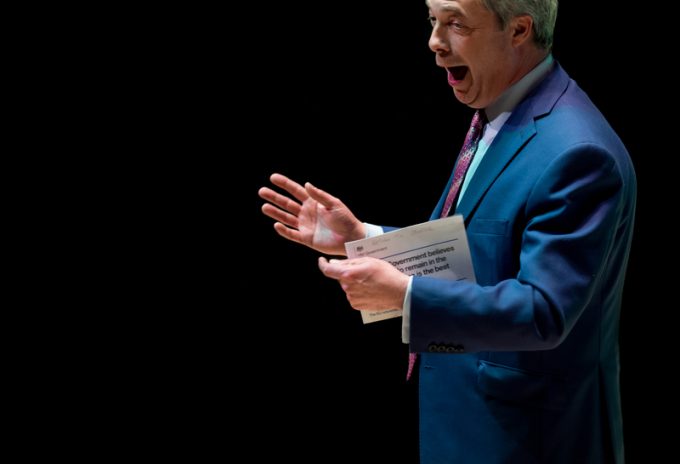 Winter is coming, coronavirus has really got its feet under the table and any semblance of sanity has clearly taken its leave from the Brexit negotiations…
But it's Friday, so lets find something to smile about: this piece from the UK Evening Standard about a petition launched today to name the under-construction truck park near Dover after erstwhile UKIP leader and social harmony wrecker Nigel Farage?
"It is fitting that every lorry driver, every commuter and every local resident has a chance to link this fine example of civil engineering to its true hero," it says.
"It may be that Mr Farage will be unable or unwilling to attend the unveiling of this great honour that we do him, but that shouldn't get in the way of seeing his name and huge gurn plastered all over the boundary fence at regular intervals, topped by a coil of razor wire, no doubt festooned with the shreds of farmers' plastic known as witches' knickers."
And if that wasn't enough for Kent's long-suffering residents, how about this story on government proposals to install a line of portable toilets on the edge of the M20 leading to Dover, so truckers waiting in post-Brexit queues can find some relief.
When some said Brexit would shit on Britain, they didn't mean literally.