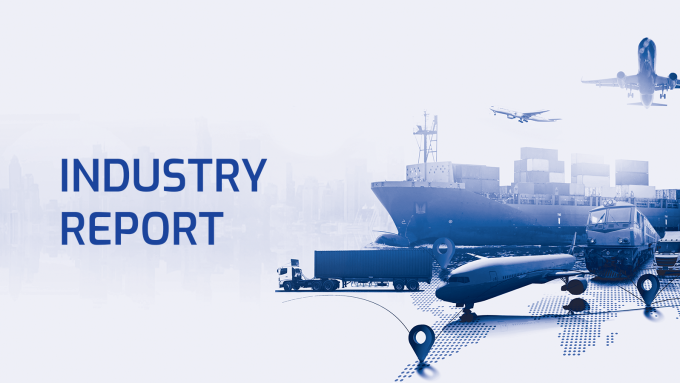 A new white paper, Brand New Britain: What Post-Brexit Really Means for Businesses, reveals the depth and length of the challenges faced by businesses in the UK as they adapt to the new trading environment. 
Released by DDC FPO, a global provider of business process outsourcing solutions for the freight transport and logistics industry, the research shows that 99% of respondents to DDC FPO's survey are currently facing Brexit-related challenges – and worryingly, nearly 70% expect their operations to be negatively affected for more than 12 months. 
The survey describes an industry overwhelmed with paperwork and staff changes, while costs have risen – and customer satisfaction has fallen. 
"The freight industry has had a tough 12 months – and DDC's research on Brexit shows that there will be no 'normal' for at least another year. High costs and excessive administration are holding businesses back," said Richard Greening, global technical director of DDC FPO. 
The white paper examines the current impacts of Brexit, expectations for the next 12-18 months, and common challenges that organisations are experiencing, such as increased paperwork, staffing changes, and supply chain disruptions. 
"It is becoming increasingly clear that post-Brexit stabilisation will be an ongoing process — and for many industry leaders, the end is not yet in sight," concluded the white paper. 
The research points to four particular areas of concern for businesses, with increased administrative costs topping the bill. With an additional 400m customs declarations, resulting in some £13bn year in paperwork costs, more than 80% of respondents have faced costs increases, while more than 70% said the new paperwork was a challenge, which was derailing efficiency. Nearly half the respondents said they needed to employ more staff to help with the changes. 
But operations have also been affected: nearly 70% reported Brexit-related supply chain delays while more than half said there was an increase in goods held by Customs. Worse still, one third of respondents revealed negative customer feedback, while 17% said VAT changes had led to an increase in customer returns. 
Operations are expected to be a challenge for up to 18 months at minimum, according to more than 60%, while about one quarter said sales would be their biggest headache. 
"Based on our research, it's clear that organisations will need to continue to adjust processes to adapt to post-Brexit challenges. For many companies, that means handling everything in-house — particularly customs paperwork — just won't be sufficient anymore.
"We're preparing for a significant number of organisations to increase dependency on business process outsourcing over the next year, particularly for things like staffing and customs processing," said Art Zipkin, president of DDC FPO.
The data in this white paper was compiled from the results of DDC FPO's recently conducted market research survey on Brexit-related challenges. Respondents include executives and decision makers at a variety of organisation types within the industry, including third-party logistics companies, warehousing companies, freight forwarders, manufacturers, customs brokers, and more. 
You can read the whitepaper here. DDC is also hosting a webinar to review the findings on May 12, from 2pm to 3pm GMT, featuring the company's global technical director, Richard Greening, and president, Art Zipkin. Register for the webinar here.