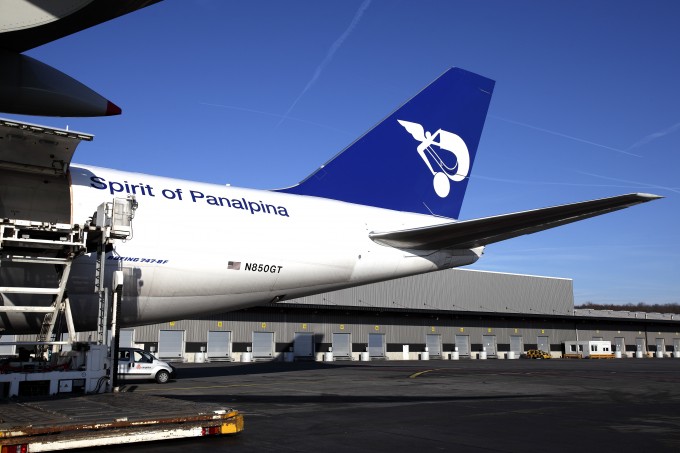 Panalpina is closing its facility in JFK Airport and moving its operations to Chicago, The Loadstar has learned.
The large warehouse will close on August 14 and a third-party service provider will handle Panalpina's JFK freight after that.
According to a local source, 35 jobs will be lost in New York. He added that there were also question marks over Panalpina's Tulsa operations.
Spokesman for Panalpina, Sandro Hofer said: "We look at our operations in locations throughout the world on an ongoing basis in order to improve our service offering. In the case of JFK, we have decided that we will close our facility.
"We will continue to handle our customers' cargo in the JFK area by using a third-party service provider who will be operating under global Panalpina service standards."
He added: "Going forward, the customer-facing activities will be coordinated out of Panalpina Chicago, a large office with a similar customer base. We are committed to continue to offer the full scope of air freight services to our customers through the JFK airport."
One senior air cargo source told The Loadstar he was not surprised by the news.
"The market is terrible right now and high-cost stations like JFK will be the first to be hit."
A local airline source said there was a lot of competition in New York and it wouldn't have a significant effect, although there was a potential upside for Chicago flights.
Panalpina saw a 5% rise in air freight volumes in the first quarter of this year, but the rise was likely to be attributable to its 75% acquisition of Airflo, a Kenyan flower forwarder with operations in Amsterdam. Oil and gas markets contracted, putting pressure on the forwarder's results.
Gross profit per ton in air freight decreased by 5% to CHF688, but gross profit overall stayed flat at CHF148.6m.
The company said it would focus on further streamlining its product portfolio and increasing profitability.