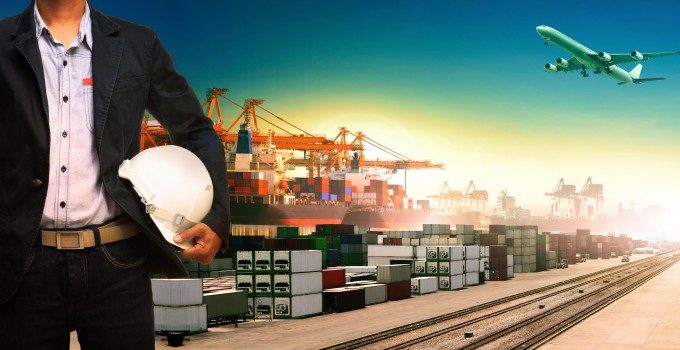 It was an optimistically titled and spun press release: 'Panalpina and Atlas Air expand partnership' – but in fact, the forwarder is cutting back on its ACMI commitments to the operator.
However, both companies have moved to downplay suggestions that the new agreement represents a significant shift in business.
As Atlas Air announced its fourth-quarter and full-year results last week, it noted that one of Panalpina's two 747-8Fs on ACMI would go to DHL, and that the Swiss forwarder would take a 747-400F on a charter basis instead. The chartered aircraft, which is expected to operate some 200 scheduled charters in a year, will operate between Huntsville and Hong Kong from March.
When Panalpina signed its ACMI agreement with Atlas for the two 747-8Fs in 2012, during a depressed market, there was considerable speculation over the forwarder's ability to fill the capacity – and make money. At the time, the company acknowledged that it needed more business.
The new deal, it said, did not represent a change in air freight strategy.
"It is a change in procurement strategy, particularly on the transpacific route, not a change in overall air freight strategy," Lucas Kuehner, global head of air freight, told The Loadstar.
"The overall air freight strategy remains intact as we continue with our dual-sourcing model: commercial and controlled network. But we are sharpening our focus of the controlled air freight network and defining more precisely what is part of that network, and what is not. This in itself will strengthen the controlled air freight network as we expand it."
The new deal gives Panalpina more flexibility, he argued, although he would not be drawn on whether it also significantly lowered costs.
"While the ACMI on the transatlantic remains the backbone of the controlled air freight network, the use of scheduled charters will increase across the network. We are also putting a stronger focus on the end-to-end solutions, it's not just about the aircraft. For this you need road feeder services, controlled build-up, reliable ground handling and shorter distances between facilities and the airport – which is why we prefer airports like Huntsville and Luxembourg," he explained.
He added that the company was aiming to do more than 200 charters, and said that the shift from ACMI did not necessarily represent less capacity, but did allow for a new network.
"We will put in additional controlled capacity where the market does not offer it, and where we can add value. Regarding routes, we will soon add a new one. The new agreement with Atlas Air gives us the flexibility to do so."
Meanwhile, analysts on an earnings call to Atlas last week, expressed concern at the change, and one financial source noted that DHL, a major Atlas customer, was likely to have secured itself a good deal for the aircraft.
One analyst asked: "When we see some modification to an agreement like this…does this suggest that there is a limit to how many [ACMI] customers are potentially out there? What is the risk that modifying an agreement like this with one of your long-term customers opens up that floodgate for other customers to come in and say, 'hey, you did it for them; we would like to look at something similar'?"
However, Bill Flynn, CEO, noted that Chinese forwarder BST Logistics had started out as a charter customer, built up its routes and then become an ACMI customer.
But he acknowledged the change. "It is a charter contract. It doesn't have the same fixed take or pay nature that an ACMI contract has. But for Panalpina, that combination – one ACMI agreement and then this multiyear agreement on the charters, where they've talked about them being in the range of several hundred per year – is the cornerstone of the relationship, going forward.
"This is a fixed capacity … and it will generate, for the full year, attractive returns for us. It will provide, I believe, Panalpina [with] the capacity it wants to have in the direction and the tradelanes that it wants."
While transpacific has looked like the stronger freighter market in recent months, Panalpina said it saw opportunities on the transatlantic.
"Freighter capacity is in fact tighter on the transatlantic than it is, for example, on the transpacific, and that's an opportunity for us," explained Mr Keuhner.
"The transatlantic route has always been a good one for us. We've served it for 25 years and we were, in fact, the first to introduce scheduled freighters on that lane."
Panalpina carries pharmaceuticals, automotive parts and finished cars westbound, while eastbound it focuses on oil and gas equipment, pharmaceuticals, industrial consumables and finished cars, he said.