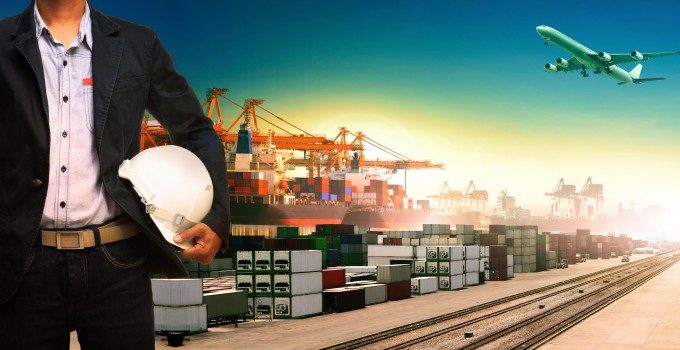 The new chief executive at Swiss freight forwarder Kuehne + Nagel International said today he refuses to engage in price slashing in the sea freight industry.
Reporting relatively upbeat 2013 financial results at lunchtime today, CEO Detlef Trefzger said: "Our policy is clear. We don't induce or foster the price war. We try to stabilise our margins and conversion rate."
K+N's sea freight business grew slowly in 2013, despite faster expansion by some rivals.
"We were, in the first semester, extremely selective in our choice of business," said Mr Trefzger, who has been in the job for six months. "That continues but we saw more opportunities in the second semester. As market leader, we shouldn't start price aggressiveness at all."
K+N surprised financial markets by announcing that instead of hoarding cash for acquisitions, the company would dispense an extraordinary dividend of two Swiss francs per share.
Chief finance officer Gerhard van Kestern did not rule out acqusitions, but said he saw no attractive targets at the moment.
He added: "The best and most sustainable growth is organic growth. There is no need to have a big cash pot available, so the extra dividend will have no impact on results."
K+N's 2013 results, though healthier overall than many competitors, disguised a more nuanced picture.
Group revenues for 2013 were Sfr20.9 billion (£14.3bn) which was a limited improvement over 2012. Gross profit improved 2.7% to Sfr6.3 billion whereas operating profits jumped 20% to Sfr761 million and net earnings jumped 23% to Sfr607 million.
Boasting apparently healthy growth in profitability and generating more cash than you know what to do with is usually a recipe for success, but K+N's share price quickly fell 3.5%, which was significantly more than the wider 2% drop in European markets driven by the turmoil in Ukraine.
Those profit figures were spruced up somewhat by diminishing levels of non-cash losses which will disappear altogether in two years, so some of the shine is in accounting rather than real terms.
Yet it is difficult to escape the conclusion that K+N is faring better than its rivals, at least in Europe. The company closed 40 unprofitable contract logistics locations around the world, boosting profitability in that division by 90%.
In the stagnant air freight market, moreover, K+N's tonnage rose 4% to 1.1 million tonnes, driven by strong performance in Europe, Asia, the Middle East and Africa, and the launch of new products aimed at the pharma and aeroplane engine industries.
Mr Trefzger was keen to highlight that he had assembled a new management team made up of outsiders and company veterans and a glossy photograph of the executive team was published alongside the results. Social progress can be slow in logistics – they were all white men – but the CEO was quick to point out that their average age is under 50.
Their challenge may require a more radical approach than today's results and photograph point towards. Achieving air freight growth in today's market is a real success, but terminating unprofitable contracts is a no-brainer and a one-off, while all the other divisions were flat or sluggish. Boosting profits by 20% will not be easy to repeat and that may explain the market's negative response to K+N's rosy results.