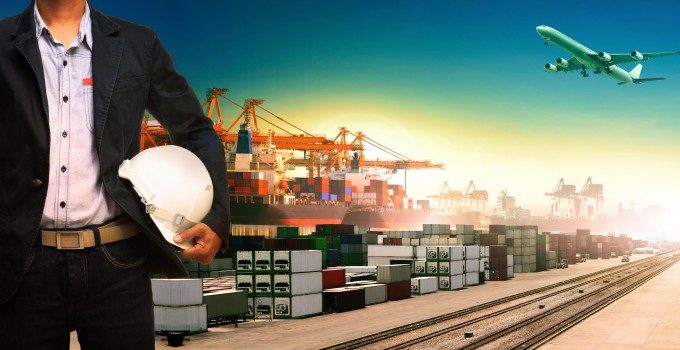 OOCL has piled further pressure on Felixstowe, announcing it is leaving the UK gateway while "severe" operational delays continue to plague the port's IT systems.
OOCL said its North Europe-Turkey route (NET) would instead use Southampton as its UK port of call.
"Felixstowe Terminal continues to suffer with severe operational delays, both shipside and landside, following the introduction of the new terminal IT system nGen," it said in a customer advisory.
"Updates and improvements subsequently made by the port have so far not yielded the desired results and our NET service continues to endure vessel delays.
"We've reached a point where we can no longer tolerate these delays, which not only impact our UK customers but also those connecting at other ports in the service rotation."
The first vessel on the service to switch, the Nord Autumn called at Southampton on Saturday.
OOCL also advised customers that recovery options for existing bookings had been put in place.
Delays have plagued Felixstowe for more than two months, following operator Hutchison switching to the nGen terminal system in June.
Despite the port claiming a "successful migration", carriers began warning of "severe delays" almost immediately, with one source telling The Loadstar things were "not going well".
The source said: "Hutchison says things are going well, but we know this is not the case as we are not able to get any of our boxes out. We have been left in the dark with no sense that the problem is being resolved, and we are seeing some carriers already opting to bypass Felixstowe."
Hamburg Süd became the first customer to switch services to Southampton, less than a week after troubles erupted, and Maersk has also diverted services.
In the wake of OOCL's decision this weekend, Felixstowe operator Hutchison issued its own update on the problems, noting there had been some "positive progress".
It said: "Quayside productivity continues to recover, with corresponding improvement in container throughput, although the pace of progress is slower than we would have liked.
"The first service diverted temporarily to other ports, the jointly-operated Seago, Hamburg Süd and CMA CGM Levant service, returned to Felixstowe on 23 August. And we are discussing with our shipping line customers welcoming back more services in the coming weeks."
It also claimed rail and road services had become more stable, adding that the IT upgrades had improved stacking, rail shuffles and vehicle handling in temporary holding.
While its Landguard quay is approaching normal service, it admitted some problems persisted, with the backlog of cargo built up in the past two months leaving its Trinity quay congested.