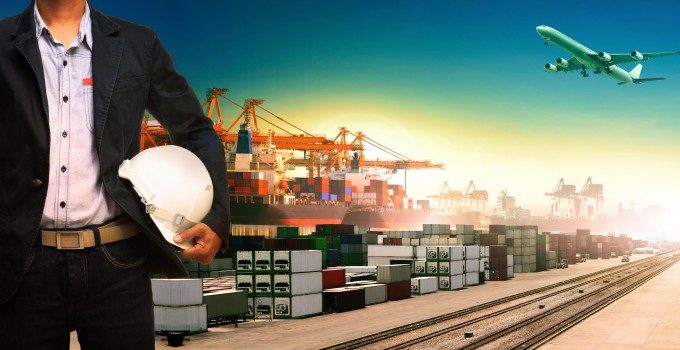 In a solid trading update, DSV today announced third-quarter profits up 33% to Dkr1.1bn ($167m) on the back of revenue up 8% to Dkr20.2bn.
Ebit before special items was Dkr4.1bn for the first nine months of 2018 against Dkr3.6bn for the same period of 2017. In constant currencies, growth ebit growth before special items was 15%.
It announced a new $150m stock buyback plan and upped its earnings guidance, as usual.
In the first nine months of this year, the Air & Sea division saw growth of 7.2%; Road 4.5%; and Solutions 14.9%, in constant currencies.
For the third quarter, Air & Sea saw growth of 8.3%; Road 5.5%; and Solutions 25%.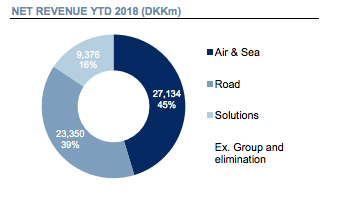 While DSV's sea freight volumes were slightly above the market average, growth slowed, and yields were under pressure, while the operator noted a possible impact from the trade tariffs. The tradelanes between China and US represent some 10-12% of DSV's air and sea volumes.
Group CEO Jens Bjørn Andersen said: "We delivered strong results in the first nine months of 2018, including healthy top-line growth across all business areas and continued improvement of our margins.
"The implementation of trade tariffs continues to create uncertainty in our industry, but so far we see negligible impact on our activities. Based on our performance so far and expectations for the rest of the year, we are adjusting our earnings outlook."
It was a fairly standard, solid set of results for DSV – but the interest came later, during the analysts earnings call, with questions on Ceva.
Management said "pursuing Ceva was something we did wholeheartedly", noting there was "not a fantastic pipeline", but that "Ceva was unwilling to engage at the price we offered".
It added: "Given the latest events, we understand we might have never had a chance."
However, DSV did not specifically rule out a hostile takeover, saying: "It is not necessarily about things that are up for sale. We can trigger the situation."
The management added: "We do not have a long list of opportunities, but we'll remain disciplined to create value to shareholders. We hope we'll be able to surprise you.
"We are in a very busy period of the last part of this year, we'll probably spend the next couple of weeks to talk to investors as we continue to run the company.
"We'll see how these calls go."

You can see the full results here.