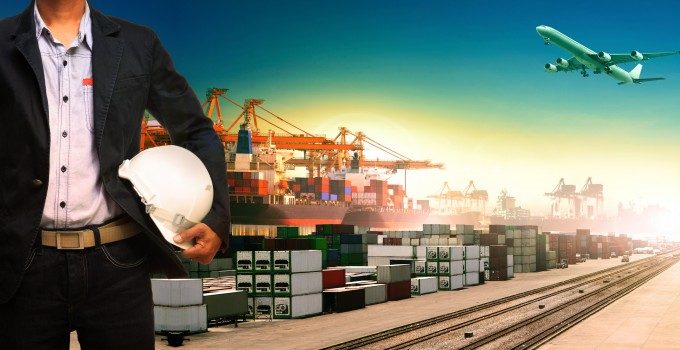 DSV may now launch a hostile takeover bid (see today's Market Insight) for CEVA Logistics, after the 3PL yesterday signed a new "strategic partnership" deal with major shareholder CMA CGM
It's a complex deal on paper, but essentially shows all the signs of agreement for the carrier to build up its stake in CEVA to a majority, protecting it from the advances of Denmark's DSV.
The deal is being presented as CEVA taking over the nascent logistics activities of CMA CGM "at a price to be agreed upon (failing agreement to be determined by an independent appraisal) for cash or shares".
There are no meaningful details contained in CMA CGM's annuals.
At the same time, the French company is offering to buy CEVA shares from shareholders at CHF30 per share.
The company said: "This exit alternative will be provided in the form of a tender offer by CMA CGM which is open to all [CEVA] shareholders. CMA CGM is contractually obliged to formally publish the offer by means of a pre-announcement at the latest on 30 November 2018.
"As a condition for CMA CGM agreeing to transfer to CEVA Logistics its freight management business and its obligation to offer an exit option to shareholders at CHF30 per share, the board of directors of CEVA Logistics has agreed that CMA CGM's tender obligation in case of a third-party offer is waived with immediate effect, but shall be reinstalled if the offer of CMA CGM is not carried out as agreed."
CMA CGM chief executive Rodolphe Saade said: "We are convinced of CEVA Logistics' potential. This industrial cooperation will make it possible to accelerate its required transformation and to make it a more profitable and efficient leader in logistics for the benefit of its clients, its employees and its shareholders. It reconfirms CMA CGM as the reference shareholder as well as its long-term partner."
A statement from the carrier added to its previous comments on its investment in CEVA that it would support its digital and IT investments, as well as develop synergies between the logistics operator and its ocean container transport activities.
The question now is whether DSV is prepared to make a counter bid. Earlier this week, after it revealed CEVA had rejected its improved offer of CHF30 per share, it indicated it had given up on a deal.
It said: "Based on the unwillingness of the board of directors of CEVA to engage directly with DSV at the price per share offered, we have decided not to pursue an acquisition of CEVA."