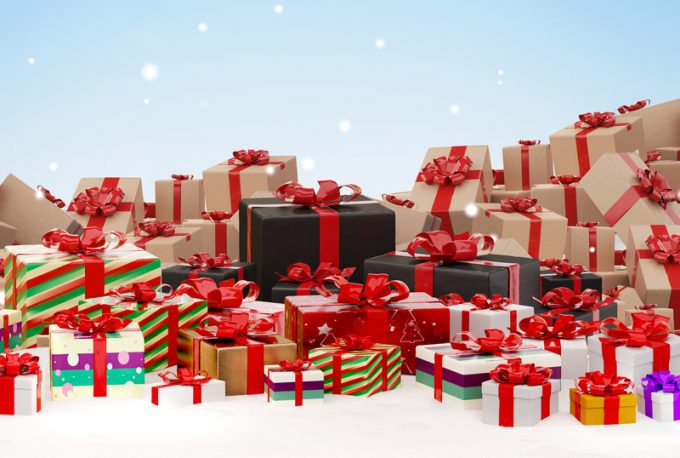 Vessel diversions eased congestion at the UK's container port hubs this week, but much of the cargo discharged at Rotterdam, Antwerp and Zeebrugge will struggle to reach vital Christmas markets.
Ocean carriers have skipped a number of UK calls in the past few weeks, and been obliged to "cut and run" due to slow working on ships that did get alongside.
"I don't know what's worse," said a forwarder at Felixstowe, "having our boxes stranded in Antwerp or having randomly split shipments that customers reject.
"It's a total mess and I fully understand the angry reaction from importers.
"It is so difficult for us to explain to a customer that only four of ten containers came off a ship and we cannot confirm when the balance of the shipment will arrive in the UK," he added.
Some containers have taken twice as long as they should have to arrive in northern Europe after being 'rolled' on a quay in China and/or transhipped at a wayport.
One business owner and Loadstar reader said last week the situation was "beyond a joke", adding she was not optimistic of receiving her consignment of Christmas hampers in time for the festive season.
"Gated in at Qingdao on 14 September, discharged Antwerp on 14 November, already missed one feeder and no guarantee of space on the next feeder arriving Teesport on 29 November," she said.
"The food to fill the hampers is bought and I thought these would make it – merry Christmas, customers!"
The Loadstar understands that the Ocean Alliance will bypass Felixstowe with at least one weekly loop in December, discharging around 10,000 UK-destined containers in Rotterdam and Zeebrugge that will face a long wait for relay back to the UK, as there is also an acute shortage of open feeder tonnage on the charter market.
The port of Felixstowe's operational update this week warns that the "current high volumes will last at least into December and possibly through to the new year".
And rival container port hubs London Gateway and Southampton do not have capacity to take vessels diverted from Felixstowe after also succumbing to quay and landside congestion in recent weeks. On Friday, Hapag-Lloyd advised customers it was continuing to experience port congestion at London Gateway.
"We would like to inform you that based on the latest developments we do not see much improvement in the situation at London Gateway until the end of December," said an advisory from the carrier, adding that "actions and efforts are under way to manage the situation as best as possible".
The DP World-owned London Gateway facility, which said last week it was hoping to return to "business as usual" following the impact of the import volume spike, declined to comment. However, a source told The Loadstar it was "a localised issue regarding two vessels" and "totally unrelated to the wider context of operational effectiveness".