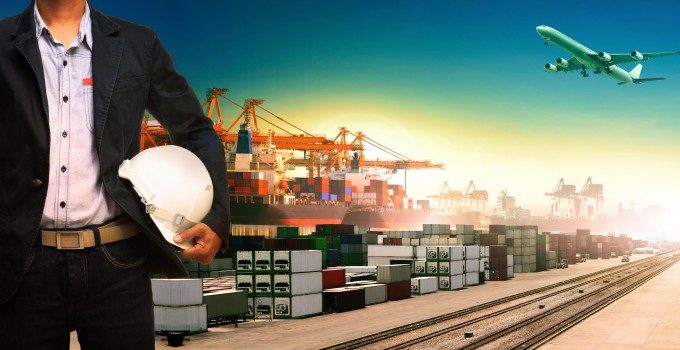 NOL has posted a $260m full-year net loss for 2014 after the average freight rate earned from its APL liner services declined 2% year on year.
The Singapore-based company also blamed congestion at the US west coast ports for $15m of extra costs in the final quarter.
The result is significantly worse than the 2013 net loss of $76m, although that figure included a one-off $200m gain from the sale of its Singapore HQ building.
NOL lost $85m in the final three months of last year, but this was an improvement on Q4 2013, when it suffered a $137m loss.
The red ink in 2014 came despite a 94% average vessel utilisation level across APL's tradelanes and cost savings of $430m achieved, it said, by a "continuous focus on operational efficiency and rigorous cost management".
Capacity management and the USWC port congestion dragged the world's 11th largest carrier's liftings down by 4% last year, compared with 2013, to 5.6m teu. And revenue also saw a decline, by 4%, to $7bn on an average freight rate of $2,264 per feu – down from $2,318 per feu the previous year.
In a note to investors before the release of NOL's full-year result, DBS Vickers analyst Suvro Sarker upgraded the Singapore firm's stock from "hold" to "buy", and lifted a net earnings prediction for 2015 from $46m to $203m.
The basis for his improved earnings estimate was that APL had more to gain than its peers from the plunge in fuel prices, given that it had hitherto lagged behind other carriers in terms of fuel efficiency.
APL's fuel bill for 2014 was just 6% lower than the previous year, and although NOL did not declare its average cost per tonne last year, its policy of hedging its bunker purchases probably means that there is a major cost benefit to come its way in the first half of 2015.
However, in a note of caution on the link between lower fuel prices and an improvement in profitability, NOL group chief executive Ng Yat Chung warned: "While we are seeing some benefits from the current trend of lower bunker prices, the longer term impact of the drop in fuel price on container freight rates is uncertain."
Having off-hired and scrapped a total of 64 smaller uneconomic containerships since 2012 and upsized its fleet with 34 larger and more fuel-efficient newbuilds, APL intends to return to owners another 19 surplus vessels this year.
Moreover, 53% of the carrier's container capacity is now concentrated on the larger newbuild ships which have an average nominal load factor of 10,500 teu.
"We will maintain our focus on reducing costs, leveraging network efficiencies, and concentrating on yield management in key trade routes. In addition, we have 19 chartered ships scheduled for expiry in 2015 – this will further enhance our cost structure," said APL president Kenneth Glenn.
Intra-Asia remains APL's biggest trade, where it lifted 2.5m teu last year – down 3% on 2013. This was followed by the transpacific, where it carried 1.6m teu – down 5% on the previous year.
Meanwhile, profit from its up-for-sale APL Logistics division stalled in the final quarter of 2014 to a core EBIT $20m, from $22m in the same period of the previous year, giving a flat full-year contribution of $67m to the group.
"APL Logistics continues to ensure it delivers reliable services while making strategic investments to further strengthen its sales, operational and information technology capabilities, " said APL Logistics president Beat Simon.