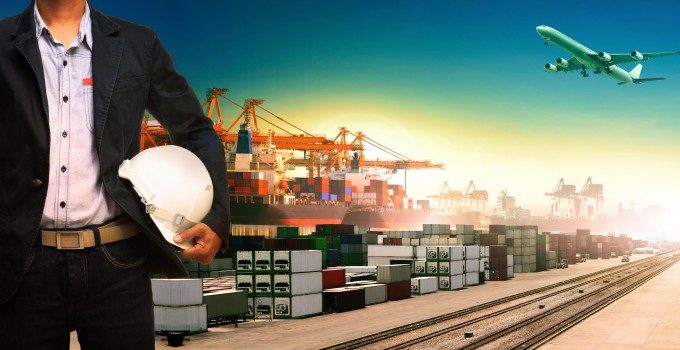 Without the normal air cargo slowdown over the summer, there's "no capacity left" in the scheduled freighter market heading into peak season.
According to Eric Lamare, APAC director of scheduled cargo at Volga-Dnepr Group's AirBridgeCargo, a unique summer for the industry has created a "very active" peak season – not least because of the massive disruption at Shanghai Pudong, which is still unravelling.
He told The Loadstar: "The situation with Covid disruption in major Chinese airports has impacted mostly scheduled operations, with most carriers cancelling their regular flights to Shanghai due to handling issues, and re-routing their flights to Zhengzhou, Shenzhen, Wuhan, Guangzhou instead."
Furthermore, Mr Lamare noted, capacity at Pudong is still down by 40-50% due to the constraints on ground handling manpower. Indeed, according to Flexport's latest update, there is still a three-to-five day delay for eastbound transpacific cargo out of Pudong, for example.
With flights being diverted to elsewhere in China, Mr Lamare said the alternative airports had to impose additional cargo handling restrictions to avoid further backlogs, such as an embargo on outsized and heavy cargo, which created challenges for project logistics and charter operations.
He added: "AirBridgeCargo has been monitoring the situation on a daily and even hourly basis to guarantee best case scenarios for cargo operations, including re-routing to Zhengzhou as an alternative destination and origin."
The airline has been busy delivering general cargo, pharmaceuticals, e-commerce, high-tech, and outsized and heavy shipments, Mr Lamare explained, noting how continued capacity constraints will likely keep demand high.
"As of now many airlines are imposing additional restrictions on accepting new cargo, as they're trying to clear the backlogs created during the last three to four weeks," he said.
"This resulted in increased current rates ex-China – Hong Kong, Zhengzhou, Beijing – and even affected other APAC origins such as Tokyo and Seoul, which have seen stable demand for export cargo, including special commodities like automotive, dangerous goods and high tech.
"We expect that this stable demand will continue throughout peak season in October, which is going to be very active this year, as many customers have contacted us well in advance for capacity bookings and availability, and it seems like there is no capacity for free sales left in the market," Mr Lamare added.