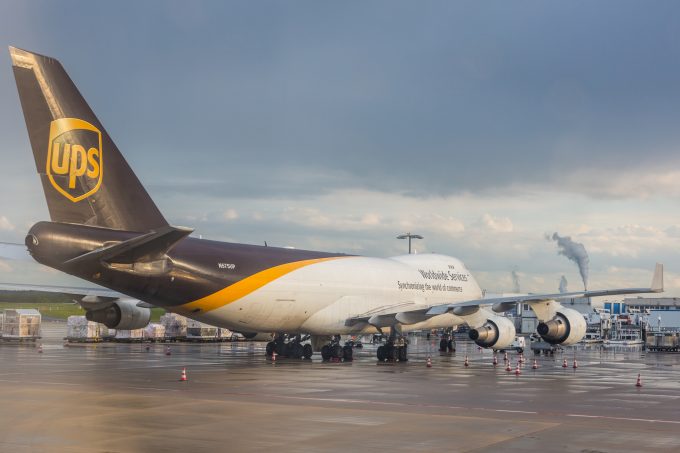 UPS is turning the screw on its customers in the US again in its pursuit of higher-margin business.
To nobody's surprise, the integrator is raising surcharges for parcel deliveries, with the biggest impact hitting large shippers, as much of the mechanism is volume-based, hitting those that send more than 20,000 packages a week.
The surcharges will kick in on 30 October, and stay until 14 January, on four services in the UPS portfolio: Ground Residential; Next-Day Air Residential; other residential deliveries involving air transport; and SurePost, where the final mile is covered by the US Postal Service.
The charge depends on how far shippers exceed their base allocation, which is derived from their average weekly volume in June, and ranges from $1.25 to $7 per package.
UPS has increased the surcharges while lowering the threshold for shippers. Last year, surcharges were between $1.15 and $5.15 per parcel for the ground products, and $2.15 to $6.15 for the two services involving air transport. The threshold was 25,000 parcels a week.
UPS has also raised surcharges for shipments that require additional handling: at $6.50, this is now almost double the previous amount. For shipments beyond the integrator's standard dimensional requirement, surcharges have been raised from $40 to $70.
In addition, there is a new charge for "over-maximum" shipments, set at $400.
Meanwhile, FedEx announced its peak season surcharges imid-month. Besides raising the amounts and adjusting some surcharges on a weekly basis between October and January, the company surprised clients and observers with the decision to start surcharges on Labor Day (5 September), a full month before peak surcharges normally come into play.
For shippers, such moves have added to the impetus to look for alternative carriers. The State of Parcel Report for August, from shipment visibility platform project44, confirms that shippers have been trying to diversify their carrier base. For July, it shows a 20% increase in the average number of carriers used, rising from 4.13 carriers a year earlier, to 4.99.
According to project44's analysts, customers have been adding carriers "to mitigate supply chain disruptions and to accommodate increasing volumes". Reports from parcel shipping consultants indicate that aggressive pricing and other moves by the integrators to boost yields have been another factor driving this diversification.
One player moving to take advantage of this is the largest regional parcel delivery carrier, born out of the marriage of LaserShip and OnTrac last autumn. The pair announced the launch of a transcontinental service last month. Now management has taken the next step, unveiling plans to extend the service to Texas, which so far is the biggest gap in their national network.
Leveraging a 27,870 sq metre sort hub in Dallas/Fort Worth, the combined carrier intends to start deliveries to some 19 million consumers in Texas early next year, and with this move, it will reach 80% of the US population next year.
And the management left no doubt that the tactics of FedEx and UPS had been a catalyst for the establishment of an alternative national parcel delivery network.
Chief commercial officer Josh Dinneen said: "As national carriers prioritise profits over partnerships, we are helping retailers win more customers and build brand loyalty across the 'Lone Star' state."
Project44's report shows the industry has some way to go to raise its game. On-time performance has continued to improve, but is still short of pre-Covid levels, its analysts noted. From 83.07% in July 2021, it advanced to 83.19% this July, still below the nearly-90% pre-pandemic.
Fulfilment times have been low and stable, averaging 1.56 days in the second half of last month, while click-to-delivery times have crept up to 4.07 days.
The torrent of parcels that flooded networks over the past two years has allowed carriers to raise charges without corresponding improvements in service. As the momentum of e-commerce slows, and inflation puts the brakes on US consumer spending, shippers will become more assertive about service requirements, taking advantage of growing alternatives to the large national players.