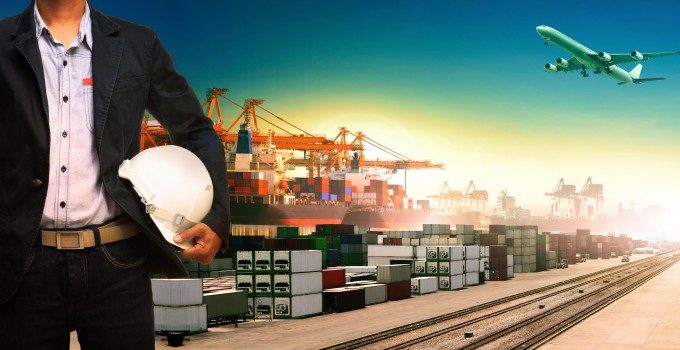 A new wave of investment in Europe's freight infrastructure could be about to be unleashed, according to new research recently released by law firm Linklaters.
The company, which commissioned research firm Oxford Analytica to undertake the study, said that institutional investors such as pension funds, sovereign wealth funds and insurers had collectively drawn up a US$1 trillion war-chest, earmarked for European infrastructure projects over the next decade.
While the waves of financial crises that have beset the region since 2008 have led to an overall decline in infrastructure mergers, acquisitions and public-private partnership deals, a new breed of non-European infrastructure investors – from Canada, China, Japan, South Korea and the Middle East – have massively increased activity in the sector.
Between 2010 and 2013, investors from these markets increased their input into European infrastructure by 465%, and are prepared to invest more but for a lack of opportunities.
"It is not a lack of private finance that is the obstacle to a revival in European infrastructure, but the lack of assets to buy, or appropriately structured projects to invest in," the report, Investing in Europe's infrastructure, says.
It continues: "High prices in northern Europe are encouraging corporate investors to stretch their risk appetite and look to the markets of southern and emerging Europe in order to unlock deals at more palatable prices."
In fact, the appetite of these new investors is already starting to drive asset prices up to pre-recession levels, leading to further concerns that a bubble is being created, particularly in the airport sector; a trend that has been exacerbated by the paucity of new greenfield projects as both European governments and companies look to reduce debt levels as a priority.
In turn, this has meant that one of the principal methods for new investors to access European infrastructure has been through participating in refinancing projects. The spree of investments prior to the recession was originally financed by five-year debt deals, and these are now in the process of being refinanced.
With Europe's embattled banks unable to take on this burden alone, private equity has stepped in. In the first nine months of last year, private equity funds refinanced $31 billion of debt, over 50% more than in the whole of 2011 and two-thirds up on 2012, according to Standard & Poor's.
The Linklaters' report says: "With bank lending stretched, refinancing all the European infrastructure companies that took out debt before the crisis will be a major source of business for financial investors over the next few years.
Linklaters points to Peel Ports' 2012 £1.5bn refinancing of its debt as evidence of how this works. The deal was closed around the same time it also arranged a European Investment Bank loan to finance its new Liverpool2 container terminal currently under construction.
"Peel successfully closed one of the most complex refinancings in recent times," said Julian Davies, the Linklaters partner who led the deal, "demonstrating that even in a depressed market there is appetite to provide infrastructure debt both for refinancing and for new projects.
"In the case of Peel Ports, there were several types of investors, with debt provided by the EIB, commercial banks and US institutional investors."
Two other primary sources of funds are Canadian pension funds, which have been so active in the US container terminal market, and UK insurers which, under the new Insolvency II regulations, will be allowed to use investments in long-term infrastructure projects to underwrite their own long-term liabilities.
However, because demand for North European infrastructure investment is climbing, many investors are turning to more risky investments in southern Europe, where demand and investment collapsed in the wake of the sovereign debt crisis.
"With northern Europe proving too expensive for many, investor appetite for the riskier markets of southern Europe is growing," says the report. "They are happy to pay well for the right type of asset – those with predictable cashflows, which are not reliant on the local economy for growth – even in these crisis-stricken countries."