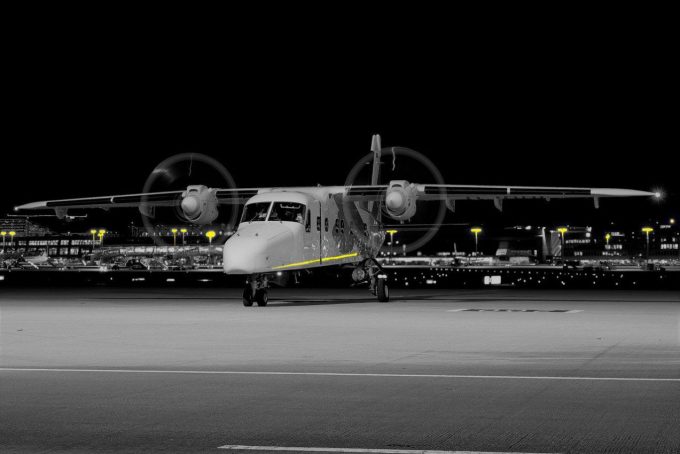 European shippers looking to avoid chaos on the ocean and ship their goods on time can now take up air freight capacity on a widened network.
Emirates SkyCargo announced this morning it was resuming flights from Birmingham, UK, from 15 June, three times a week.
Birmingham has been designated a Covid quarantine airport for travellers arriving from 'red list' countries, and the flights will be passenger services.
Forwarders were delighted with the news, noting that Qatar Airways Cargo had also resumed Birmingham flights.
"We are very pleased to learn that both Emirates and Qatar Airways will be operating direct scheduled flights again from next week in Birmingham Airport with decent wide-bodied aircraft that will re-open the inbound capacity, avoiding some of the more congested routes and gateway airports," said Elliot Carlile, head of commercial air products at Metro Shipping.
Metro uses Birmingham as its central air freight hub, which it says in a normal environment is "market-leading" for location and capacity in the UK.
"Also, this is superb for direct uplift for our export customers on the eastbound lanes and a real benefit with added capacity. This is primarily driven by the passenger situation, but has a massive benefit to air cargo into the Midlands, and beyond."
Meanwhile time:matters, a German critical express business, has expanded to offer daily weekday flights between Frankfurt am Main, Birmingham and Dublin, as well as same-day air services between Europe and the US, via Paris.
The additional flights come as forwarders and shippers scramble to avoid delays at sea.
The recent Yantian port congestion, combined with high demand, under-supply of capacity and continued strong consumer demand, has led shippers to look for faster ways to restock.
"Customers are saying they want to explore moving goods by air," Mathijs Slangen, Flexport VP for sales and marketing in Europe, told The Loadstar Podcast.
"Inventory levels are getting low, and more and more companies are looking. If you don't have the goods ready to hand, the cost is quite significant."
With ships abandoning all pretence of schedule reliability, time-critical air services are increasing in popularity. Time:matters is now offering more than 30 extra direct flights a week between Paris and 10 stations in the US – Atlanta, Boston, Chicago, Detroit, Houston, Los Angeles, Miami, New York, San Francisco and Washington DC.
The company said it had added "numerous" feeder fights from nine EU countries, and 13 stations – Barcelona, Berlin, Budapest, Geneva, Gothenburg, Hamburg, Copenhagen, Madrid, Milan, Porto, Rome, Stockholm and Warsaw – while additional routes are available across France.
It guarantees "time-critical shipments of up to 38kg chargeable weight, short handling and transit times from 120 minutes, as well as a high loading priority. Shipments can also be picked up and delivered upon request". The services are expected to appeal in particular to aerospace, mechanical engineering, electronics and automotive industries and the life science sector.
Alexander Kohnen, CEO of time:matters, said: "In particular in these challenging times with tight air freight capacities, we support our customers in the best possible way to maintain their supply chains."
The extra flights between the UK, Ireland and Germany, offered via partner Businesswings, which operates a Cessna Caravan and Dornier 228, could help customers counter capacity bottlenecks, added the company.
Late check-in and departure times, after 8pm, will allow customers to use the full production day, while goods will be available for collection immediately after flight arrival. All shipments are tracked in real time. This "saves time and prevents high downtime costs within the supply chains", said time:matters.
As well as the typical time-critical customers, time:matters expects to lift some perishables during the harvest season.