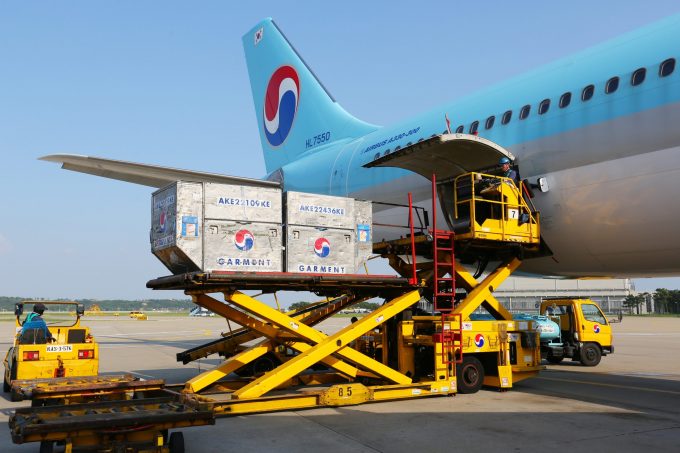 More airlines are resorting to using passenger aircraft as makeshift freighters, as forwarders emphasise borders "remain open" for cargo.
Following moves last week from Cathay Pacific and Scoot, the low-cost carrier of Singapore Airlines, yesterday Korean Air, Qantas and Delta Cargo all announced passenger aircraft would be used for cargo-only flights.
Korean Air said it would begin using passenger jets to transport cargo on suspended routes, including Ho Chi Minh City and Qingdao, adding it hoped this would help "overcome the current crisis, as this would cut down expenses and support import and export companies".
Walter Cho, chairman of parent company Hanjin Group, said: "As the Covid-19 situation becomes increasingly dire, it is important for us to take a new perspective when looking at the market.
"If we use the cargo compartment of our parked passenger aircraft, not only can we respond to the changing demand of cargo transport by diversifying our cargo routes, but we can also reduce aircraft parking fees."
The carrier said it completed one such cargo flight on Friday, using a 20-ton capacity A330-300 to carry emergency supplies and agricultural products from Korea to Ho Chi Minh City.
Starting 21 March, Korean Air will deploy additional passenger aircraft to transport cargo to Qingdao, a route suspended on 25 February, and said it planned to expand the number of destinations and cargo to be transported by grounded passenger aircraft.
Australian flag carrier Qantas is also set to use some domestic passenger aircraft for freight-only flights, replacing lost capacity from regular scheduled services.
Qantas said today total group international and domestic capacity would be cut by around 90% and 60% respectively, until at least the end of May, following a rapid decline in forward travel demand.
"This represents the grounding of around 150 aircraft, including almost all of the group's wide-body fleet," Qantas noted.
The cargo division of US carrier Delta has announced it is launching a charter operation to support customers' supply chains.
"We recognise that our global supply chains need support for shipping essential goods to businesses and communities," Delta said, saying 13 US airports and 70 international routes would be served.
Rickard Ingvarsson, Asia chief executive and global head of airfreight at Scan Global Logistics, said more airlines in Europe, the US and Middle East were planning to introduce similar freighter services utilising grounded passenger fleets.
"It's an initiative we welcome with open arms, as this will improve current shortage of supply on the bigger tradelanes," he told The Loadstar.
Mr Ingvarsson also emphasised that freight is still moving despite the quarantines and lockdowns spreading around the world.
"Borders across the globe remain open for cargo – there are no known restrictions, which may be a misconception," he noted. "Naturally, longer lead-times and significant price volatility is expected as supply and demand changes day by day, however we remain committed to find cost-efficient solutions for all our customers."