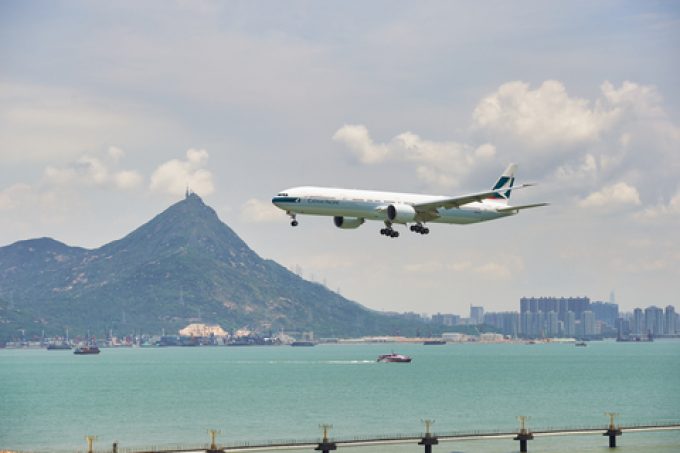 More passenger flight suspensions have created a capacity crunch for intra-Asia air cargo, and as freight rates skyrocket airlines consider using passenger aircraft for cargo-only services.
Due to the coronavirus and new travel restrictions, Cathay Pacific announced today the temporary withdrawal of passenger flights between Hong Kong, Japan and Taiwan – the latest in a long list of suspensions that led the carrier to ground half its fleet.
Flights between Hong Kong and Fukuoka, Nagoya, Sapporo, Tokyo, and Osaka are affected; as well as those between Taipei and Tokyo and Osaka.
"Although we expect our passenger belly cargo operations to be impacted, we are evaluating how to continue serving our cargo customers to and from Japan," Cathay said.
"This includes the retention of certain passenger services for cargo carriage only."
Rickard Ingvarsson, Asia chief executive and global head of airfreight at Scan Global Logistics (SGL), said freight rates within Asia were "extremely volatile" because of the airline capacity adjustments.
He told The Loadstar: "Intra-Asia has been heavily impacted with travel bans and restrictions, leading to capacity cuts of between 50% and 70%. As a result, rates are going up a few hundred percent overnight.
"Hi-tech, pharma, retail, automotive and e-commerce are the most affected, and another critical challenge is the lack of raw materials for factories in South-east Asia."
Capacity out of China is still very scarce, Mr Ingvarsson added, with up to 70% fewer flights operating since the virus outbreak on the biggest tradelanes of intra-Asia, Europe and US.
"About 5,000 tons, or equivalent to 50 747Fs of daily capacity has been pulled, creating a shortage of supply and a spike in airfreight rates on most destinations.
"Some of the larger commercial carriers have pushed back the resume date to end of April, due to the further spread of Covid-19 virus."
While freighters have been operating throughout the crisis, mostly carrying medical aid and supplies into China, they only recently started exporting goods on return flights to US and Europe, according to Mr Ingvarsson.
"Although factory workers and factories have resumed worked, they are still running at low pace, hence peak times are expected to happen in coming weeks, should there be no shortage of raw materials – which is another big concern," he explained.
SGL expects the volatile market of high freight rates and lengthy waiting times for cargo out of China to continue until next month. Therefore, the forwarder is recommending alternative transport routes.
"We suggest customers consider ocean freight, rail freight, sea-air freight and even road freight, such as China-ASEAN cross-border trucks to diversify the risk.
"It is anticipated that surging demand of rail freight will also drive rate increases. In the meantime, more and more charter flight services will be launched in the market to soften demand," said Mr Ingvarsson.