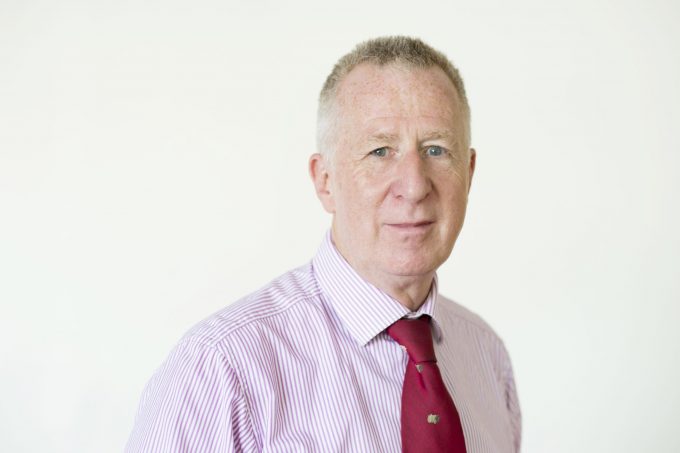 Increased commercial power, diminished choice and competition, along with carrier exemption from competition regulations are distorting the container shipping market, according to the British International Freight Association (BIFA).
Its director general, Robert Keen, is the latest in a list of shippers and their representatives to raise competition concerns with regulatory authorities following investigations by the US Federal Maritime Commission (FMC) and a letter from European freight forwarders' association Clecat to the EC Competition Commission in October.
Clecat asked the EC to begin its block exemption review for carrier alliances early, but the commission responded by saying it was closely monitoring the sector and no anti-competitive practices had been observed. The block exemption review is due to start in the first half of this year.
Even so, Mr Keen highlighted the distortions in the container shipping market in a letter to Robert Courts, UK parliamentary under secretary of state at the Department for Transport.
"The facts speak for themselves," he said. "During a period that has seen EU block exemption regulations carried forward into UK law, there has been huge market consolidation.
"In 2015, there were 27 major container shipping lines carrying global containerised trade, with the largest having a 15.3% market share. Today, there are 15 shipping lines, organised into three major alliances, carrying that trade, with some analysts observing that the market share of a single alliance on certain key routes could be over 40%."
Mr Keen also pointed to a recent Drewry Shipping Consultant report which highlights the carriers' combined profits over the past year, putting it at in excess of $150bn.
"To put that into perspective, this is more than was achieved in the previous 20 years combined, and many BIFA members consider it to be a case of blatant profiteering," he wrote.
Meanwhile, shippers in the US have brought a number of issues to the attention of the FMC, with lines in the same alliances accused of failure to meet contractual obligations, while in another case a carrier is accused of demanding payments from a freight forwarder not obliged to pay under the bill of lading.
But perhaps the most pervasive issue on the US west coast, in the latest FMC investigation, is detention & demurrage (D&D) charges by Wan Hai.
The carrier stands accused of levying "unreasonable" D&D charges during west coast port congestion, with lack of available chassis, difficulties for hauliers to book appointments to pick up import cargo or deliver empty boxes and vessel delays all cutting into free container dwell times.
The FMC's outline of the Wan Hai investigation stated: "With respect to reasonableness, [rule] 46 CFR § 545.5(c)(1), the interpretive rule, states in assessing the reasonableness of demurrage and detention practices and regulations, the commission will consider the extent to which demurrage and detention are serving their intended primary purposes as financial incentives to promote freight fluidity."
Meanwhile, the FMC has also begun an investigation into Ocean Network Express (ONE), which is accused of attempting to define a freight forwarder, Greatway, as a 'merchant' and therefore liable for charges.
However, the FMC docket, issued on 30 December, states: "Greatway was not in privity of contract with ONE, did not have a beneficial interest in the cargo moved and did not assent to be bound to ONE's BOL [bill of lading] terms and conditions, or to be liable for payment of any charges due to ONE."
In the continuing saga between 2M alliance member MSC and home furnishings shipper MCS, first reported in The Loadstar on 1 August, MSC is attempting to have the FMC investigation thrown out on the grounds that the complaint is "meritless".
According to MSC, the request to extend the discovery period of the case was only issued at the last minute and should not be allowed. MCS wishes to add further incidents where the carrier had allegedly failed in its contractual obligations.
MSC says: "Although the report expressly discussed anticipated motions practice, and MSC has now filed its promised motion to dismiss, complainant did not state either in the report or in its meet and confer discussion with MSC any intent to move to amend the complaint just three days later. The motion to amend thus substantially upsets a key basis on which Your Honor has directed discovery be completed in three months, namely that the case involves alleged non-carriage of complainant's cargo between California and two ports in China over a four-month timeframe."
Moreover, MSC's legal team argues: "The amended complaint now seeks to expand the limited time period of the current complaint to 16 months, and perhaps to other ports as well, based on the allegation that MSC only carried 1,101 of the 1,400 teu it was contractually obligated to carry under the 2020-21 service contract, and assuming that complainant properly tendered the 299 teu it alleges were not carried. Complainant does not explain why it has waited to this point in the litigation to bring this claim."