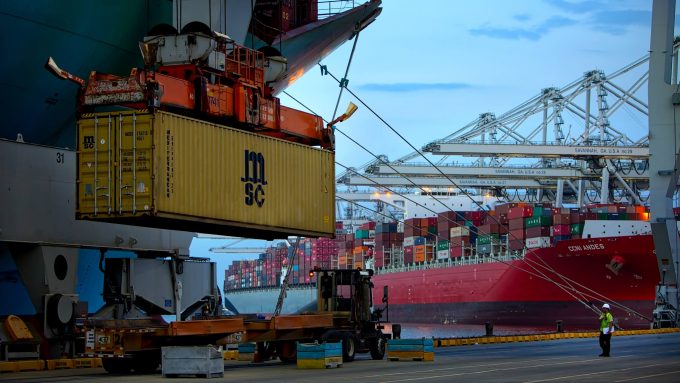 Shipping lines have come under fire in the US, Europe and Australia for detention and demurrage (D&D) charges they have imposed on shippers, with representatives of cargo owners protesting to regulators.
For some, however, having a regulatory body that fights your corner is not an option and it is the treatment of these shippers in particular that can shine a light on the carriers' claims of support for their customers during these tough times.
One such group of shippers form the supply chains into Afghanistan, a country recently at war and which remains unstable, with factional fighting  and the outside world refusing to recognise the Taliban government.
Thus, Afghanistan's central bank has seen assets frozen, making trade with the outside world extremely difficult. Add to this the closure of the borders at Torkham and Chaman, which link Kabul in the north and Kandahar and Lashka Gah in the south to the Pakistan port of Karachi.
With both these border crossings closed by the Taliban in August, it has been impossible for local freight forwarders to get cargo into the country and, what is more, it has seen a logjam of empty containers build at the borders.
As a result of the border closures and the inability of forwarders to return empty boxes in a timely manner to the lines, the carriers continue to impose D&D charges – one freight forwarder alone has racked up Pkr11,431,029 ($66,470) on 38 containers.
Afghan forwarder Mohammed Tahir has written to a number of shipping lines, explaining that his regular customer, Abdul Qadar in Kabul and his forwarding company, have used a number of shipping lines for some years, but due to the security situation in Afghanistan they cannot return their containers, and have therefore asked for the D&D charges to waived.
But it appears the lines have so far remained unmoved by the Afghan's predicament. OOCL's agent in Pakistan responded that all detention waiver facilities in Pakistan had been stopped and that any request would need to be sent to OOCL sales, from where there has been no response.
Letters to Cosco and other lines, seen by The Loadstar, pleading for D&D waivers have been met by similar obfuscation or silence.
Carrier logo statements, such as OOCL's "We take it personally" and Cosco's "We deliver value" are rendered empty words in the face of such intransigence.
Moreover, the latest moves in the US and Europe would suggest carriers are using D&D charges to bolster profits, rather than as a tool to increase cargo 'velocity' through the supply chain, which regulators and shippers say would benefit the industry as a whole.
In December 2018, the US Federal Maritime Commission's (FMC) Fact Finding 28 report by commissioner Rebecca Dye's report suggested that the US economy and international ocean freight supply chains would benefit if D&D charges were "transparent, and used standardised language for D&D practices; if there were clear, simplified, and accessible D&D billing practices and dispute resolution processes; with explicit guidance on the types of evidence relevant to resolving D&D disputes; allied to consistent notice to cargo interests of container availability.
In a letter to the EC, dated 12 October 2021, Clecat director general Nicolette Van der Jagt wrote: "We would like to draw your attention to the fact that under the current market circumstances, which can be characterised as unbalanced, carriers are imposing terms and costs on the rest of the supply chain. In this respect we note there is more and more distress in the freight forwarding industry about the lack of co-operation and transparency and shipping lines reducing the free-time periods for the pick-up/return of containers, and charging unreasonable detention and demurrage fees."
She acknowledged the role D&D charges play in ensuring the "efficient use of containers," but added: "It is unacceptable and unreasonable to charge unilaterally imposed damages (such as demurrage & detention) when the carrier itself is the cause of the delay because of the change of arrival time or delays in ship calls, changes in yard opening times, etc."
The situation in Afghanistan is clearly not of the shipping lines' making, but neither can shippers or forwarders be held responsible for the closure of the borders. In these cases, opinion prevails that shipping lines may try to abuse D&D charges to increase income as well as profits. As such, Clecat underlines that charging unreasonable amounts of D&D should not constitute a revenue model for the shipping lines.
Many of these claims remain untested. The Loadstar has not contacted the lines involved but instead contacted the carriers' representative, the World Shipping Council (WSC), in the belief that it is easier for it to respond than it is for individual carriers in this situation.
John Butler, president & CEO at the WSC, responded only to the discussions that were created by Ms Dye's Fact Finding 28 mission and not to Clecat's views on D&D or to the situation in Afghanistan.
He said: "Detention and demurrage are essential tools in keeping ports fluid and keeping containers and chassis moving, as the liner shipping industry seeks to provide service to all customers during this time of record demand. When containers are not returned or they get used for cargo storage, everybody loses.
"We welcome the FMC's suggestions about best practices for detention and demurrage.  Our members have policies in place to communicate clearly about these charges and to resolve disputes, and having the commission take stock of the best practices in the industry is a valuable contribution that our members can use to make sure their respective policies and processes provide transparency and timely dispute resolution so that everyone can focus on keeping the supply chain moving."