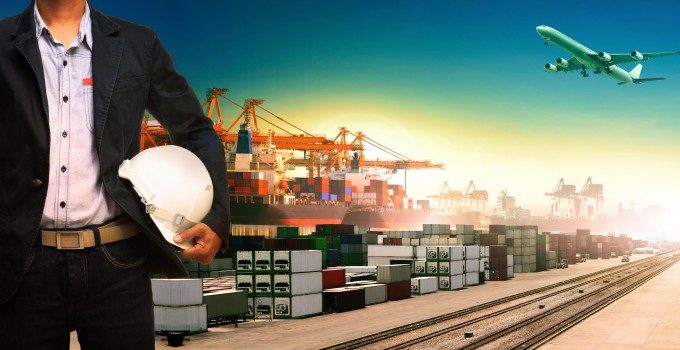 Maersk Line has placed an order for nine ultra-large container vessels (ULCVs) that can be deployed on north-south as well as east-west trades.
A $1.1bn contract has been awarded to South Korean shipyard Hyundai Heavy Industries (HHI) to construct nine 14,000 teu ships – with an option for a further eight – which will have a maximum length of 353 metres.
The ships, which will be delivered in 2017, are shorter than the 15,500 teu Emma Maersk-class, which are 397 metres, and the 400-metre 18,340 teu Triple-E ships and, depending on other specifications which were not disclosed, could transit the expanded Panama Canal which is scheduled to open next year.
The maximum length for ships transiting the waterway will be 366 metres, which could put Maersk in an unbeatable position in terms of unit cost on the Asia to the US east coast route.
Soren Toft, chief operating officer for Maersk Line, explained the carrier's new strategy: "We have taken a new approach. The vessels will be designed to operate in, and perform efficiently across, many trades. They will help us stay competitive and make our fleet more flexible and efficient."
The new order is part of a $15bn investment by Maersk into new ships, containers and the retrofitting of some of its existing fleet. It follows the confirmation last month of a $1.8bn order for 11 19,630 teu ships, from HHI's compatriot shipyard, Daewoo Shipbuilding & Marine Engineering, which includes an option for a further six units.
The new Triple-Es, when they are delivered in 2017 and 2018, will be restricted to the Asia-Europe trades, but the latest order, "with a flexible profile", is, the company, said "a first for Maersk Line".
Maersk is also keen to increase its share of owned tonnage, which represents less than half its fleet, at 273 ships, with 335 vessels currently chartered-in. Although the carrier has benefited in the past few years from a depressed charter market, offering low daily hire rates and flexible terms, a hike in rates in recent months and difficulty fixing the right ships for a particular trade has probably pushed the carrier more towards ownership.
With owned tonnage, Maersk will have more control, and protection from charter hire volatility, and, given that the Danish group has access to cheap finance and that newbuild prices are historically low, it is a strategy that the world's largest shipping line obviously feels makes sense.
The contract for the newbuilds was signed at Maersk's Esplanaden headquarters in Copenhagen yesterday by Mr Toft and HHI chief operating officer Sam H Ka.