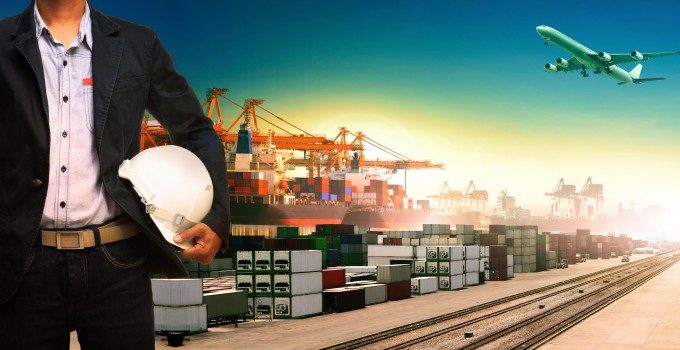 Maersk Line notched up its strongest quarter in history to produce a $631m profit in the final three months of 2014 to propel its earnings for the full-year to a massive $2.2bn.
This compares with the $1.5bn achieved in the previous year, and represents around half of the Maersk group's $4.5bn underlying profit.
Speaking after the shipping and oil conglomerate's results presentation this morning, chief executive Nils Andersen said the full impact of the dramatic fall in oil prices had yet to make its way into the carrier's financial numbers, given the two month delay factor attributed to hedging and accounting policies.
As a result, the full-year result was gained from an average fuel price of $562 per tonne and the Q4 profit from an average of $512 – this compares with the current price of around $300 per tonne.
Accepting that some of the savings in fuel costs would be eroded by freight rate pressure, Mr Andersen remained confident that the industry would "make a big effort to keep as much as possible of [the] bunker cost savings".
He added that he expected even more cost benefits to come in 2015 from the 2M alliance with MSC, which commenced in January with "no running-in problems".
As a consequence of lower fuel costs and the 2M vessel sharing agreement, Mr Andersen forecast a higher underlying result for Maersk Line this year than in 2014.
Although having a partner with a reputation for tardy vessel schedule integrity would "give us some more work", he pledged Maersk Line would continue to strive to keep its title as the most reliable carrier.
Revenue for the carrier was up from $26.2bn in 2013 to $27.4bn last year, while volumes increased by 6.8% to 18.9m teu with its average freight rate declining marginally from $2,674 per 40ft to $2,630.
Maersk Line's fleet capacity increased by 12% in the year to 2.9m teu, driven by additional time charters, some of which were required by the new Sealand division, and the arrival of new Triple-E tonnage.
Mr Andersen said Maersk's estimate of global demand for container transport was for a year-on-year increase of between 3% and 5%, with the carrier aiming to "grow with the market".
APM Terminals had another successful year, reporting a profit of $900m in 2014, compared with $770m the year before, with the number of containers processed at its terminals worldwide increasing by 5.3% to 38.3m teu, from 36.3m the year before.
The highlight for APMT was the opening of the new Maasvlakte 11 facility at Rotterdam, but a negative factor for the terminal operator was a $102m impairment hit from its troubled Global Ports Russian joint venture.
There were also some bad apples in the overall $5.2bn group result (including one-off asset sales) with the APM Shipping Services division underperforming, mainly due to poor results from problem logistics child Damco and towage and salvage specialist Switzer.
Damco posted a $230m full-year loss, with a double-digit decline in both ocean and airfreight volumes, and took a further hit of "impairments, restructuring and other adjustments" in what appeared to be an increasingly difficult endeavour to regain profitability.