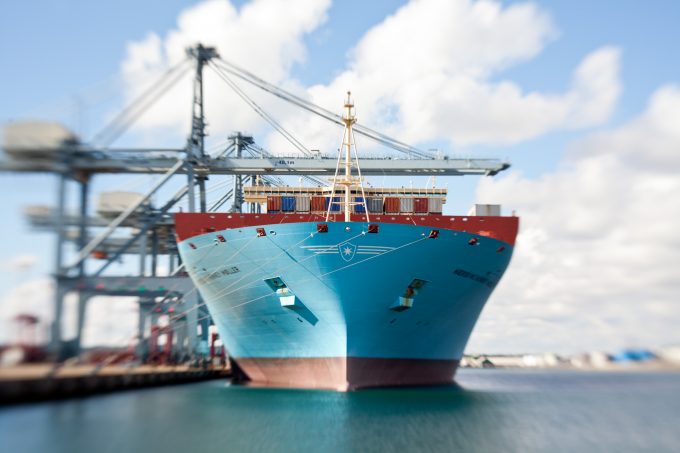 Maersk has upgraded its full-year earnings forecast by 43% and predicts the "exceptional market situation" will continue "well into the fourth quarter".
However, one rival carrier contact told The Loadstar this morning he was "slightly underwhelmed".
"I know it might seem crazy, but I was expecting something even better following the OOCL numbers last Friday," he said.
In a trading update ahead of the release of its Q1 results next week, the Danish transport group reported an ebitda level of $3.1bn from revenues of $12.4bn – up 106% and 71%, respectively, on the same period of 2020.
"Volumes in Ocean increased by 5.7% and average freight rates improved 35% in Q1 21, compared with the previous year," said Maersk.
However, this is far below OOCL's Q1 24% liftings growth and 58% increase in its average rate, suggesting Maersk's more conservative approach to growth and lesser participation in higher-rated spot and short-term contract business.
Indeed, following the Suez Canal disruption last month, Maersk temporarily suspended its short-term contracts with shippers, and chief executive Soren Skou has made no secret that Maersk sees its future in increasing its share of the more stable long-term contract business, versus the extreme volatility of the spot and shorter-term market.
"Consequently, given the result in Q1 and the exceptional market situation now expected to continue well into the fourth quarter of 2021, the full year guidance for 2021 has been revised upwards with an underlying ebitda now expected in the range of $13bn-$15bn," said Maersk.
This compares with the previous guidance upgrade, just over two months ago, of an ebitda of $8.5bn-$10.5bn, and is a far cry from a year ago in the midst of the pandemic, when Maersk suspended its guidance.
The company said the outlook for global market growth had also been revised, to 5%-7% from 3%-5%, "primarily driven by the export volumes out of China to the US".
It also said it had raised its capex guidance for 2021-2022, from $4.5bn-$5.5bn to around $7bn, "to provide additional containers to relieve the current bottlenecks and improve service reliability in Ocean and the organic growth in Logistics & Services".
Significantly, there is still no mention of new ships, with Maersk now having by far the smallest orderbook of the top ten carriers.
Maersk cautioned that trading remained "subject to higher-than-normal volatility, due to potential changes in current demand patterns, disruptions in the supply chain and equipment shortages impacting the short-term container freight rates", reinforcing its strategy of growing its long-term contract business.
Meanwhile, OOCL's parent, Cosco Shipping, has said it expected to post a net profit of more than $2.3bn for the first quarter, representing a massive 150% uplift on its Q4 20 result.
According to New York-based Blue Alpha Capital, based on the reported results of 11 carriers and estimates for container lines that do not publish their earnings, the industry earned some $9bn in the final quarter of 2020 and around $16bn for the full year. However, given the size of Q1 profits being announced, the industry could treble last year's performance.
Maersk will publish its Q1 interim results on 5 May.