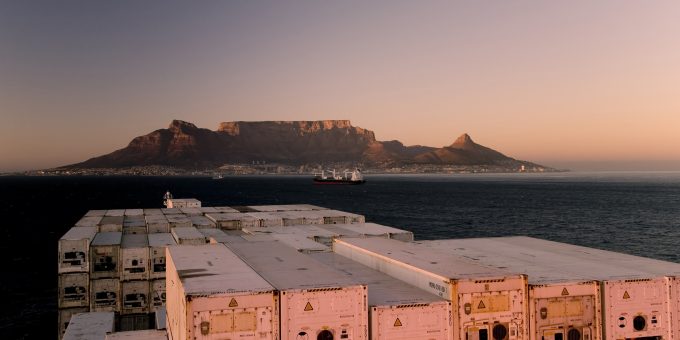 As the general cargo market languishes, eyes are on the prize of higher-yield cool chain shipments – and carriers are investing.
Both Maersk and IAG Cargo announced today that they are expanding their cool container capabilities in a bid to capture more perishable volumes.
Maersk Line has ordered 14,800 reefers, both as part of a replacement and expansion programme. It already has more than 270,000, and will have an average fleet age of 7.9 years.
The average cost of a 40ft reefer container is about $30,000 – reflecting a significant investment from Maersk.
All Maersk's reefers will also have in-built remote container management technology, allowing Maersk to track the whereabouts and status of each box through satellite communications.
"We continue to invest and modernise our reefer fleet to include the latest technologies in supply chain visibility and cargo care," said Shereen Zarkani, head of reefer management, Maersk Line.
Investing in reefers will allow Maersk to cement its position in a fast-growing market. Reefer shipping outperformed dry cargo in the first half of 2016, providing one of the few growth markets in a generally poor year.
Data collected between January and June by consultant Seabury shows reefer cargo racked up 163,000 extra teu on the same period last year. Chilled foods increased by 7% and frozen by 4%.
IAG Cargo is also attracted by higher-yielding cargo, but it is after top-end pharmaceutical traffic – something that Maersk, too, has in its sights.
IAG Cargo has signed with hi-tech insulation provider Va-Q-tec for a global container rental agreement.
The containers differ from Maersk's reefers, in that they are passive with no electrical input, but provide six temperature ranges.
The containers use "cutting-edge face-change material which, when placed in the correct environment, allows the coolant to be re-charged; which provides a consistent layer of protection from temperature deviation", noted the carrier.
IAG Cargo has seen its pharmaceutical and cold chain volumes rise significantly since it began to invest in 2011. In 2014, volumes rose 55%, and last year it saw growth of 44%.
"We are pretty pleased with that," said Alan Dorling, IAG's global head, pharmaceuticals and life sciences.
The carrier is particularly excited about the opportunities afforded by the clinical trial business.
While the sea freight industry has increasingly made inroads into the perishables business with better technology, causing some modal shift, it has yet to eat significantly into the high-value high-yield pharmaceutical market. But Maersk is looking into it, said Hristo Petkov, pharma segment lead for the line's reefer division.
"The reefer containers are the same regardless of category or commodity, so they are also designed to carry specific pharma products," he told The Loadstar.
"We already ship pharmaceutical products, but we clearly see this as a potential growth category – i.e. conversion to ocean transportation – meaning this is still early days even when considering the steep conversion developments that are happening nowadays.
"From the pharma shippers we serve already and those inquiring, we understand their special requirements and questions that need answers for them to enter further conversion; so we plan to develop a quality service that is matching expectations  – as such we are actively working to enable standardization and share best practices across the sector in handling pharma products."