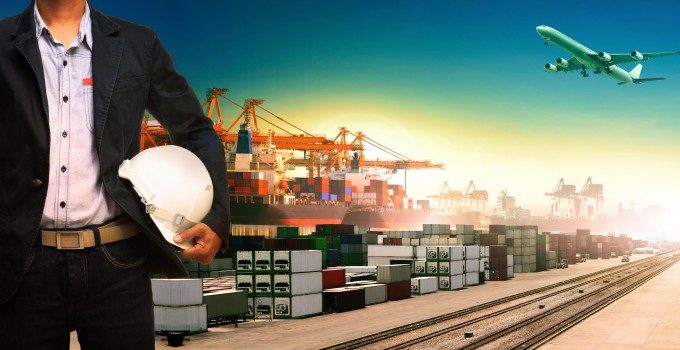 As Lufthansa Cargo's fifth 777F arrived in Frankfurt yesterday, the carrier was upbeat on its prospects as a key provider of freighter capacity in the market.
Speaking at an event in Tokyo last week to publicly launch the carrier's unique joint venture with ANA Cargo, CEO Peter Gerber said: "When you compare belly growth with the lowest assumption of air freight growth, you will need the same proportion of freighters that you need today.
"What carriers like Korean, Cathay and Lufthansa have in common is a production industry behind them. That's why it was hard for a carrier like British Airways – it had no industry behind it."
The new freighter, which is earmarked to support daily flights to Shanghai and a service to Hong Kong from March, marks the carrier's continued investment in cargo at a time when others are pulling back from the market.
"There are some really remarkable steps at Air France KLM, which is now playing a more minor role, and investors want to know why we are different," said Mr Gerber.
"But Frankfurt is to freight what Heathrow is to passengers. There is major industry around it, it's in the centre of Europe and it's optimal for trucking. That's why we didn't move our hub after the night flight ban."
He added that freight was a key component for a successful airline. "You can't operate intercontinental flights successfully without doing freight, with the margins in the passenger business.
"The 777 is the best cargo plane on the market, and with our yields you can really make money on freighters."
Mr Gerber acknowledged that there was tough competition out of the Middle East, however, and called for a level playing field.
"The German administration and the EU are talking about the problems and lobbying for a level playing field. The EU's position is to give the Gulf carriers full traffic rights when they no longer accept subsidies," he told The Loadstar.
He noted that, in the meantime, Lufthansa Cargo could still compete through flying the right aircraft, moving to markets such as the transatlantic, where the Gulf carriers were less present, and through joint ventures such as that with ANA.
The Gulf carriers, of course, argue that European airlines also benefited from heady subsidies from governments during their infancies. Mr Gerber acknowledged that this was the case – but added that those subsidies never outpaced economic growth.
"The growth was never as fast. Turkish Airlines has received some protection via the state, but the growth there is in line with the economy. There is no such comparison in the Gulf. They have small economies, but huge airlines."
He added, however, that it was "difficult to imagine how all three will grow".
Mr Gerber, who was appointed CEO in May, marks the introduction of a new guard at Lufthansa Cargo. After 14 years, in October Dr Andreas Otto, board member products and sales for the cargo carrier, was succeeded by Dr Alexis von Hoensbroech. The pair have reportedly refreshed the company.
Mr Gerber would not be drawn on his likely next step at Lufthansa, however. Previous Cargo CEO Carsten Spohr moved on to become  CEO of Lufthansa Group, while the latest incumbent, Karl Ulrich Garnadt, became CEO of Lufthansa airline.
"I like cargo very much," said Mr Gerber. "I like the people and the organisation."
He said he planned to take a leading role in the industry.
"Lufthansa Cargo has always been one of the industry leaders, and we will continue to be."