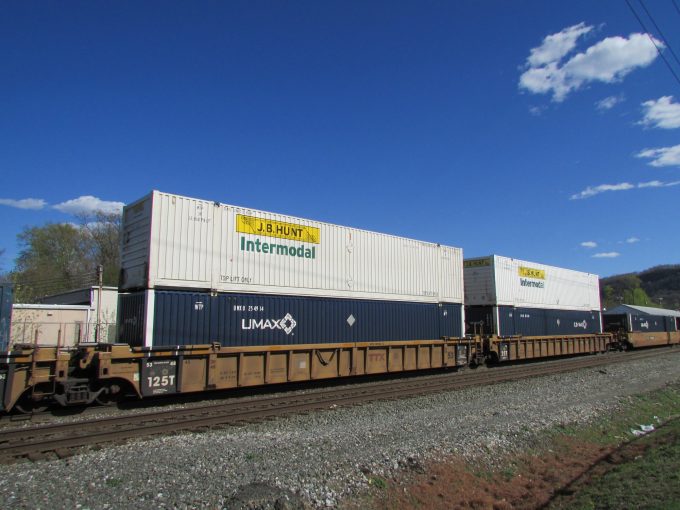 US logistics and overland operator JB Hunt reported its second-quarter results yesterday, revealing that increases in intermodal volumes, revenues and profit failed to offset decline across its menu of trucking businesses.
Group revenues for the period were $1.73bn, a 7% year-on-year increase, due to increased volumes pushed through its transport network, but group operating profit fell 7% to $164m as a result of higher costs and lower rates.
"The benefits of volume growth and increases in revenue-producing truck counts were substantially offset by lower customer rates, increases in rail and over the road purchased transportation costs, start-up costs associated with new DCS [dedicated contract services] contracts, higher driver wages and recruiting costs, increased insurance and claims costs, increased equipment and facility maintenance costs and increased technology costs," the company said.
Its largest sector by revenue, intermodal, saw sales grow 7% to reach $1bn on the back of 10% growth in transcontinental loads, while revenue per load decreased by 1%. Operating income grew 4% to $110m.
Its dedicated contract services division saw an 8% growth in revenues to reach $412m, but operating income was down 4% to $49m, mostly due to the increase in drivers' wages and other costs.
Its Integrated Capacity Solutions division also saw revenue growth – 9% to $222m, but it posted a $200,000 loss as operating profits sagged 102%, "primarily from lower gross profit margins, increased claims cost, a higher number of branches open less than two years (16 vs 10 in 2016) and higher technology development costs".
Lastly, its truckload business saw declines in both revenue and operating profit – down 4% to $95m and 37% to $5.6m, respectively. The company said the division was also hit by the increase in driver wages as well as "higher independent contractor cost per mile", which combined to offset higher shipper rates paid per mile.