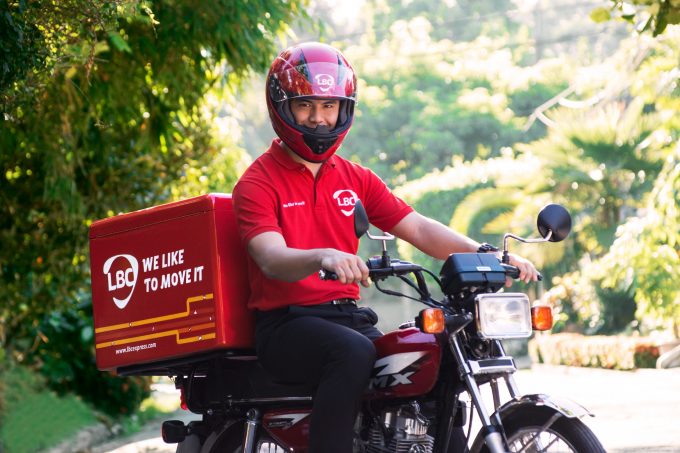 Philippines courier company LBC Express is expanding rapidly on the back of rising consumer spending and e-commerce growth.
Booming last-mile deliveries helped the company increase its net core income by 117% last year, reaching P920.2m (US$17.9m).
"This was largely due to the rise in air and courier service revenues, driven by improved costs of sea and air freight," LBC Express chief financial officer Enrique Rey told The Loadstar.
"Last-mile growth has largely been driven by the rise of e-commerce. With general trade and supply chains, the rise in consumer spending has been driving logistics growth, as well as the warehousing and freight requirements of more successful SMEs," he added.
In June, LBC secured a US$50m investment from a Singapore-based private equity group, "creating further financial momentum", providing capital to invest in developing its network.
"LBC is looking into the continuous modernisation of our facilities and fleets and incorporating more automation into our systems, which we believe is critical to growth and efficiencies," Mr Rey said.
He added that while LBC already occupied a dominant position in the domestic express market, there was plenty of opportunity for further growth in international air cargo.
"We have a 25% market share, which means there is room for growth and expansion – especially since our intention is to enhance our end-to-end supply chain capabilities and portfolio.
"International freight forwarding transactions are still mostly inbound to the Philippines, across all our business units around the world. This includes North America, Asia, Europe and the Middle East. Anywhere in the world where there is a Filipino, LBC is there too," Mr Rey explained.
A large part of LBC's forwarding activity is geared towards the 12 million overseas Filipino workers (OFWs) who contribute some 10% of the country's GDP through sending money home. LBCt has a 5,300-strong network of branches, partners and agents across 20 countries, and the firm plans to add 100 retail locations a year. Domestic operations include over 1,200 owned branches and 21 distribution centres.
The Philippines has become a renowned hub for logistics and freight forwarding activities because of its strategic geographic location, according to Mr Rey, but a lack of upgraded infrastructure risks stunting growth.
"The Philippines, unfortunately, has experienced poor infrastructural growth and development. The below-standard condition of roads, lacklustre traffic management at seaports and airports has restricted trade flows to and from the country.
"There are plans to expand airport and seaport facilities. However, until this comes to pass, logistics companies like ourselves will have to use the two main domestic carriers, Philippine Airlines and Cebu Pacific, and most of the inter-island shipping facilities across the archipelago," Mr Rey noted.
However, with the economy steadily growing in recent years, due in part to the inflow of foreign direct investment and OFW remittances, he is confident of continued logistics growth throughout the 7,000-island nation.
"We're now in a position that allows us to expect positive financial momentum and company growth to continue well into the next few years," Mr Rey added.