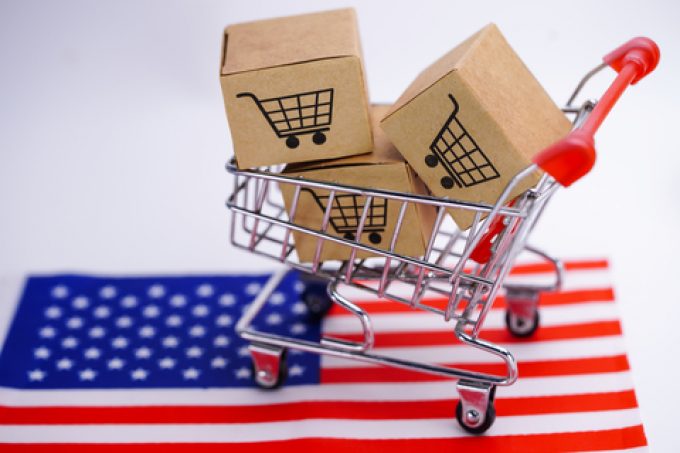 Parcel delivery firm LaserShip has taken a huge step towards establishing a US-wide network with the $1.3bn acquisition of OnTrac, another large regional player.
They are the two largest regional parcel players in the US, each offering one- and two-day delivery contracted through third-party final-mile carriers. With no transport assets, they have combined annual revenues of $1.7bn.
LaserShip's network spans 23 states in the east, from Maine to Florida and as far west as Indianapolis, while OnTrac covers eight states in the west, from Washington to California and east as far as Colorado and Arizona.
LaserShip entered Tennessee earlier this year and has ambitions to expand to Chicago.
Between them, the pair cover about 75% of the US market, but in their announcement of the takeover agreement, they said theirs would be "the only pure-play national e-commerce solution in last-mile parcel delivery".
To build a nationwide network, the pair need to cover the Midwest, parts of the south-east and Texas.
"I see a clear path for them to go nationwide; this is the biggest piece of the puzzle," said Jon Haber, CEO of parcel logistics consultant Spend Management Experts.
LaserShip's clientele includes five of the largest retailers in the US, likely to be interested in the establishment of a national parcel delivery provider to challenge FedEx and UPS.
As demand hugely outstrips available capacity, shippers face the prospect of losing business if they cannot secure enough capacity. FedEx and UPS, usually the go-to providers, have made it clear that they prioritise margins over volume and have taken steps to cut business with large clients, which tends to involve larger discounts, Mr Haber noted.
Moreover, the integrators have kept raising prices through a variety of surcharges, a tactic smaller providers have used to a much lesser extent.
Some question the suitability of the integrators for the e-commerce market. According to a venture capital firm funding another emerging contender, they were not designed for e-commerce, which is reflected by delays and poor customer experience.
The LaserShip-OnTrac alignment will not bring shippers relief in this peak season. While observers expect to see full integration, followed by nationwide expansion, they don't think the process will begin before the new year. Financial analysts reckon deals for the combined network will commence in the first quarter.
However, others are also striving to offer parcel shippers a US-wide alternative to FedEx and UPS.
Pandion, founded and led by Scott Ruffin, architect of Amazon's air network, aims to establish the first custom-built network for e-commerce and plans to open its first warehouse – a 150,000 sq ft facility in Pennsylvania – to provide deliveries in the north-east and mid-Atlantic regions in time for this year's peak.
Over the next three to four years, it intends to set up 20 sort centres across the US. Last week it received $30m in funding and, according to management, several retailers have already signed up with Pandion, including some Fortune 100 companies.
And August saw the emergence of the FrontDoor Collective, a coalition of final-mile providers that started out with 100 participants.
Meanwhile, additional moves are occurring in the retail sector. At the end of August, Walmart officially launched its GoLocal service, which offers other companies space on its own delivery network. The first retailer to sign up was retail giant Home Depot.
"There is a lot going on in last-mile," said Mr Haber. "UPS and FedEx created the need for it because they made it clear they focus on certain businesses rather than volume. Now everyone else is getting bigger and stronger."
One factor facilitating the emergence of nationwide plays is private equity. The $30m infusion Pandion received was not its first financial support from that sector. It emerged from stealth mode in January, with $4.9m in seed money.
LaserShip is a portfolio company of American Securities and Greenbriar, and both equity firms have signalled that they will provide additional financing and strategic support for the LaserShip-OnTrac venture.
"Private equity is moving into logistics and supply chains in a huge way," Mr Haber said. He expects the pace of activity to accelerate further next year and change the provider landscape.
"We're going to see a lot of consolidation," he predicted.