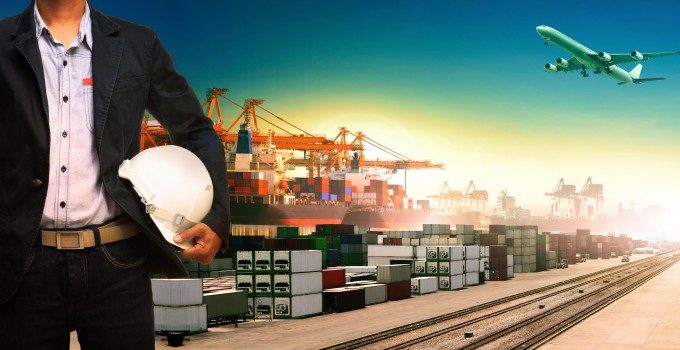 The world's largest sea freight forwarder, Kuehne + Nagel, continued to win further market share in maritime container forwarding in 2014, reporting record results today.
The Switzerland-headquartered group reported a full-year turnover of CHF21.3bn (US$22.4bn), which was essentially flat on the previous year, while earnings before interest and tax (EBIT), a key indicator for the group, rose by 11.1% to reach CHF846m from CHF761m – still some way short of the long-term CHF1bn a year EBIT target that the group set itself three years ago.
The volatile freight rate environment ensured that KN also missed another key target– an average gross profit of $400 per teu. In fact, 2014 was one of its worst years recently, with gross profit averaging $356 per teu in the first quarter of the year, dropping to $327 in the second quarter, before rising back to $350 in the key peak third quarter and finishing at £350 in Q4. All these levels were below the quarters of 2013 and 2012.
However, it did gain market share, handling just over 3.8m teu, a growth of 242,000 teu, which represented a 6.8% increase in a year in which it said global volumes grew by 4%.
Chief executive Detlef Trefzger said the recovery in the North American region was the most important contributor to that volume growth.
"Last year we became the largest seafreight forwarder in the US. A lot of our volume growth came out of the North American market, both on the transpacific and transatlantic.
"However the freight rate volatility in all trades continued this year and that is reflected in our gross profit versus volume growth," he said.
After a several years in the doldrums, the airfreight industry finally returned to growth in 2014, and KN's freight division with it, carrying just under 1.2m tonnes, growth of 5.3% over 2013 in a market which grew 3-4%.
EBIT for its airfreight division grew 7.2% to reach CHF238m.
But the biggest turnaround was seen in its overland segment, where it reversed several years of losses and managed to post an EBIT of CHF30m, following a CHF8m loss last year. It posted five continuous profit-making quarters following the launch of its "Road 2 Profit" restructuring programme that began in 2013.
"The restructuring has paid off – we are through the tunnel and it is now up to us to develop that business further," Mr Trezger added.
Contract Logistics saw EBIT grow 7.7% to reach CHF153m as it brought in new accounts from the pharmaceutical, automotive and e-commerce sectors, and Mr Trezger said that he expected KN to outperform the market by factor of two over the coming year.
Kuehne + Nagel estimated that both the sea and air freight markets would grow by 4-5% in terms of volumes this year, and it forecast it would grow by 1.5 times that amount in each; while road freight volumes are expected to grow at 2-3% with the company content to retain its market share.