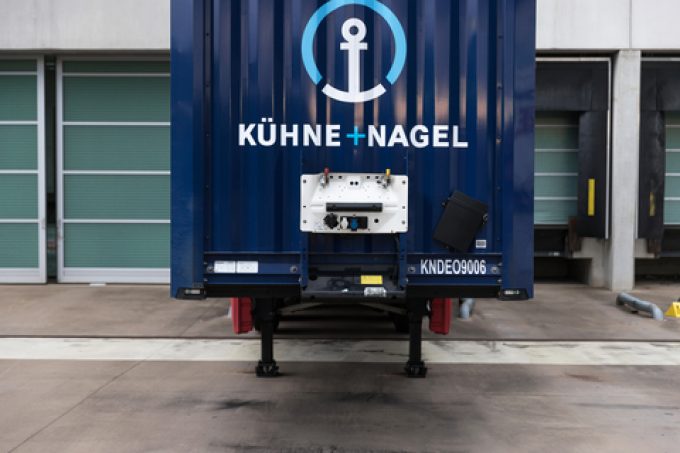 Kuehne + Nagel saw its profits soar by 79% in Q2, celebrating "another outstanding quarter" and staying bullish about the demand outlook, despite recent negative press.
But K+N is targeting SMEs for its growth, as its larger customers adopt a more cautious approach to consumer demand.
Outgoing CEO Dr Detlef Trefzger said that, while the larger retailers "became cautious" due to supply chain disruptions and had increased their inventory levels, small and medium-sized accounts were now also building stock, and he saw a "positive outlook" for K+N SME accounts.
"In our outlook in total…we are not as concerned at what we have seen in the press," said Dr Trefzger.
The Swiss logistics group posted a net profit of Sfr796m ($827m) in the second quarter from turnover of Sfr10.47bn, compared with Sfr446m, from revenue of Sfr7.24bn, for the same period of last year.
Ocean volumes fell by a below-industry par of 2.4%, to 1.1m teu in the quarter.
However, revenue from its ocean sector soared by 76% to Sfr5bn ($5.2bn) for an ebit almost double that of the previous year at Sfr587m ($610m).
"The uncertainties and obstacles in global supply chains continued in 2022," said Dr Trefzger. "The Covid-related lockdowns in China, invasion of Ukraine, exceptionally strong increase in energy prices and high inflation resulted in an even more challenging business environment."
In contrast to reports suggesting there would not be a peak season this year, Dr Trefzger was confident there would be a normal seasonal demand rush, "but how much that will be, remains to be seen", he said.
Dr Trefzger would not be drawn on whether K+N was renegotiating contract rates with shipping lines to reflect the decline in spot rates, but said it had "secured the right capacity at the right rates".
He added: "We have seen an extreme peak of spot rates in the past, as you know, and that seems to be behind us, while rate levels will balance back on a level much higher than in 2019 and before.
"We believe rate levels will be 2x to 3x pre-pandemic levels," said Dr Trefzger, although he added that it would take some time for rates to settle.
He said supply chain disruptions, in terms of vessels, ports, containers, trucks and railways, were "ongoing", citing K+N's 'sea explorer disruption indicator', which was showing more than 10m container-waiting days, with the trend "going upwards for the past couple of days".
"Our operational costs are high," said Dr Trefzger. "We have to do a lot of manual intervention and bookings due to the disruption. Almost everything is manual, while we had on average three files per colleague per day in our network pre-pandemic, at the moment we are on a level of about one file per day… because all the activities are manually driven."
He said that K+N was "ready to grow again" and was "looking for customers, especially in the SME sector again, where we can start offering capacity and solutions".