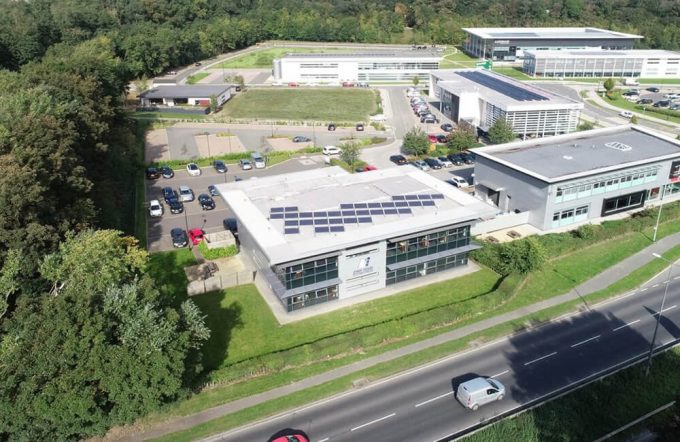 The UK's J&J Denholm has bought John Good Logistics, following two years of talks, as the businesses look to gain new opportunities.
Family-owned John Good, which opened in 1833, enjoyed revenues of some £62.5m ($86.2m) in 2019, resulting in a profit of £836,000, according to Companies House. The same year, J&J Denholm – also family owned – had a turnover of £270m, with a profit after tax of £10m.
The acquisition, which follows J&J's buyout of Belfast specialist steel stevedoring business William Reid last month, will give it bigger opportunities in forwarding, while John Good will enjoy greater access to warehousing space.
"Logistics is an area where we see huge opportunities," J&J Denhom CEO Ben MacLehose told The Loadstar. "It's a market that excites us.
"We were identifying businesses that were excellent, with shared values and culture and John Good flew to the top of our list for values, culture and reputation in the market."
John Good CEO Alan Platt said his company was looking to extend its reach.
"Our growth has accelerated terrifically. The pandemic has in some ways helped catapult us into the 3PL and 4PL space. That got us thinking about where the next three years would take us. We also have excellent young talent, and we need to meet the career aspirations of those people. It all clicked quite nicely."
While Denholm has a diversified array of interests, it is geographically stronger on the west coast of the UK, as well as Scotland and Ireland, while John Good has a greater presence in the east, including at Felixstowe. It also has interests in New Jersey, Istanbul, Izmir, Hamburg, Rotterdam and Iceland.
"Where our presence overlaps, the businesses will be complementary," said Mr Platt. "As we move more rapidly into the 3PL and 4PL space, to compete we need a far bigger footprint in the warehousing space."
Denholm has some 2.5m sq ft of warehousing, compared with John Good's 500,000sq ft.
"This makes us a serious player, and gives us access to a larger distribution network. It's still early days, but I am sure we will discover more unturned stones. It's a really good fit and a real opportunity to work together," said Mr Platt.
Although the companies do have some locations in common, the acquisition will not lead to redundancies, they say.
"We will run as sister businesses, alongside each other," explained Mr MacLehose. "We will share intelligence, but we won't slam them together. It's about our people."
Mr Platt added that the pair would explore synergies in procurement: "Combining volumes puts us in a different position. It will help negotiate contracts with shipping lines and other suppliers."
The companies were surprised to find that they had separate customer bases, and those in common were for differing services.
"It's good news for customers," said Mr Platt. "Our services become complementary, and where we currently outsource we can bring it in-house."
He explained that just this morning, a problem that would have been hard to solve "48 hours ago" could now be fixed in partnership with Denholm.
The pair believe current challenges in the market – including space and haulage – could be helped by the tie-up. " Mr Platt said: "All of a sudden I have a network. Consolidation is actually better for this. It gives us more options."
Unexpectedly, the pandemic may have brought the companies closer together before the deal was signed. While the talks took longer than usual, the companies "kept in touch, but put the substantive stuff on ice, which gave us time to build the relationship", explained Mr MacLehose.
And J&J Denholm continues to look at opportunities in the market.
"We have no target for growth, we make long-term investments. We are ambitious for the future, but will pick the right opportunities. There are also bits and pieces in the background but there's nothing on the slate today. Two high-quality acquisitions within a month is not bad," said Mr MacLehose.
One competing UK forwarder said the move was "quite staggering" and "big news".