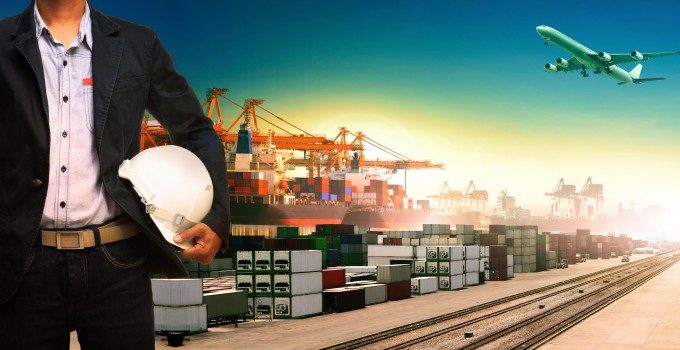 A new asset finance vehicle for shipping lines looking to remove their container fleets from balance sheets opened for business in London this week.
UK investment bank Investec's asset finance arm has launched a team dedicated to the container industry, looking to fill the emerging gap between the top tier of mega-sized container lessors and smaller box fleet owners, as well as offering box financing solutions to shipping lines keen to hang on to precious cash reserves.
The bank has appointed Keith Glasscoe, who has previously worked in transport finance teams at Barclays and Bank of Scotland, to head the operation.
"As part of the assessment of how to grow Investec's existing shipping asset finance business, it was felt that containers fits nicely with what we are already doing. The division has board approval to proceed," Mr Glasscoe told The Loadstar.
"It's a market sector that is robust. There is compound annual growth rate of 5-7% in terms of demand for container transport, while the nature of the assets themselves, make them eminently leasable.
"We see a few routes to market – the liner shipping companies have changed their strategy from owning boxes to leasing them, as a way of releasing cash that is tied up in assets, and sale/leaseback deals with them is one opportunity.
"We are looking at new boxes and there are some of the smaller leasing companies which may be looking to finance fleet expansion, and we are also hoping there may be some opportunities among financial companies which own container assets and want to dispose of them."
He said that initially Investec would look to invest in 20ft and 40ft dry containers, as well as high-cube 40ft units and reefers. Mr Glasscoe added that the specially-designed DNV-GL containers used in offshore oil and gas operations were also of interest.
However, he stressed, the team, which is looking to build up a $300m portfolio over a three-year period, has no desire to pitch into competition with the largest box lessors
"This is a financial operation – we do not see ourselves competing with the large, existing box lessors. These companies also create quite significant amount of churn in terms of disposing used boxes that smaller lessors might be interested in.
"It is also worth remembering that a lot of our asset finance business comes via intermediaries, which means we get unusual opportunities that often are under the radar of the big leasing companies," he said.
There was also a question mark hanging over the business model of the larger container lessors, which have enjoyed an unprecedented fruitful period since the onset of the recession in liner shipping – weak demand, vessel overcapacity and poor freight rates have led to period of substantial losses for shipping lines, with the upshot that few have had the appetite or ready cash to invest in new containers.
This has meant the majority of orders for new boxes since 2009 have been placed by major lessors such as Triton, Textainer, TAL and CAI.
However, in response to the constant need to trim their costs, carriers are increasingly focused on getting better utilisation from their containers – whether leased or owned – and in particular increasing the number of container turns per year, as evidenced by comments from Maersk Line chief executive Soren Skou at the company's capital markets day last month in Copenhagen.
He told investors: "We don't think we have cracked container efficiency yet – we are stuck at a level that hasn't been improved for five to seven years, and in 2015 we need to figure out how to get better at this."
One obvious way for this to be achieved is through the formation of larger shipping alliances, which in Maersk's case will be early next year when its 2M vessel-sharing agreement with MSC begins.
Investec has been building up an asset finance profile in the shipping and transport sector, and its shipping and marine finance team recently closed on a $180m facility to fund an 18-strong fleet of offshore support vessels for RKOffshore.
Head of asset finance Mike Francis said: "I'm delighted that Keith has agreed to lead this initiative. Container financing marks the next stage in the diversification and growth of Investec's asset finance business as we seek to meet the financing needs of brokers and their clients."