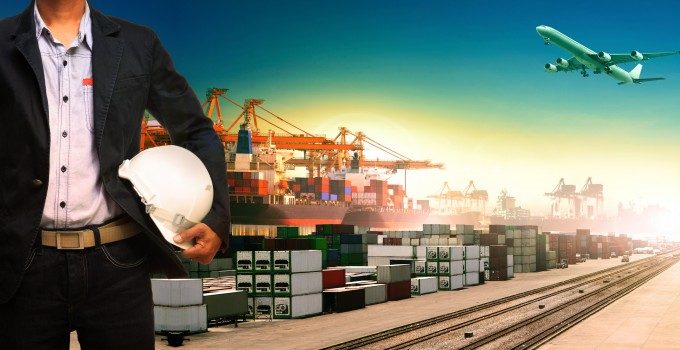 The natural tension between supply chain and procurement departments in major shippers – between logistics and finance – is coming to an end, as a new era of available data will allow financial operations to be integrated into supply chains, experts predict.
Armin Sarstedt, vice-president of the manufacturing and technology group at Intel, said the rapidly changing dynamics of the smartphone and computer markets were forcing companies such as Intel to radically overhaul their supply chains – a process that could only be undertaken with high-speed access to vast amounts of data.
"We operate in a market that changes very quickly, that has very fast product cycles, but also huge volumes with great demand volatility, and to respond to this we have to able to make strong commitments – under-commitment is no option. If a customer needs one million pieces, that is what he needs – and we need high agility and agile responsiveness, because just having large inventory levels doesn't mitigate the fast product cycles."
Mr Sarstedt explained that the manufacturing lead time for semiconductors had been reduced to as short as possible, at between two and four months. This is because the wafer fabrication process takes between six and 10 weeks and cannot be shortened because the wafters must "rest" for a certain amount of time. After that, Intel requires a week for testing the semiconductors, one-to-three weeks' assembly time for smartphones and another week for testing, before products are moved to retailers' distribution centres.
In contrast, he said, the product lifecycle of a typical mobile phone is six-to-nine months.
"The automotive industry has a product lifecycle of years, but in the mobile industry it is very short and consumers choose products which are trendy and in fashion – our mobile markets are more commoditised and fashion-driven," he said. He added that this meant supply chain teams had begun to drive the organisation, rather than acting a means to an end.
"Supply chain's influence has to be expanded into product lifecycle management, business planning and even corporate social requirements," he said.
All of which requires access to whole new sets of data, and for that data to be made available across an organisation.
Greg Johnsen, chief marketing officer at GT Nexus, told The Loadstar that the global logistics industry was moving into a new paradigm, as the capacity of technology companies to provide information had hugely escalated.
"The first set of technology was about automating transportation data – this was warehouse management systems and load planning systems; a second wave centred on supply chains, and was about providing global transparency; the third wave, which we are seeing now, is large organisations automating the money flow.
"It is about knowing for certain that something has occurred – in the physical supply chain this is normally exception reporting; in the financial supply chain it is about knowing that a payment has been approved, for example, and one of the big developments in supply chains today is getting the financial and physical supply chains to talk to each other, because then you can do some very interesting things."
Mr Johnsen suggested this represented a big opportunity for logistics providers
"It will pay shippers if they get a 3PL to consider what they can do for their services, to allow shippers to connect logistics and finance, such as making supply chain milestones visible to financial departments – and if you are a service provider you have to go beyond your core services, and forwarders need to understand that their product isn't just freight forwarding but the data around it.
"We are right at an intersection of where supply chains and IT developments are heading. Data is the driving force behind supply chains, and there is a rapidly accelerating shift of data which reworking the way supply chains and procurement or financial departments interact..
"Take DB Schenker for example, it understands that data isn't just the transactional unit, it is the umbilical cord that connects customers with their suppliers," he said.