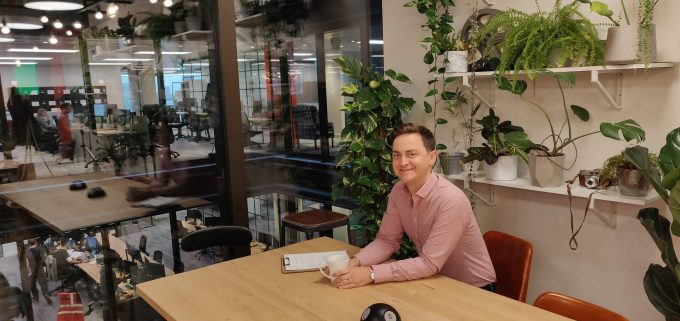 There's no question that businesses in the UK are experiencing digital change, and when it comes to procurement, the evolution is especially pertinent – and the transport and logistics sector is no exception.
Digital transformation is changing the way businesses operate. According to an Accenture report, freight and logistics companies that embrace digital technologies can significantly enhance their competitiveness and boost earnings before interest and taxes by up to 13%.
With over a quarter of logistics providers citing their biggest threat to growth as competition, as stated by EFT's global logistics report, digitisation is clearly helping to address a core industry issue.
Procurement, unmistakably, plays a vital role in the growth and digital transformation of organisations, providing substantial benefits that shouldn't be overlooked.
According to a McKinsey survey, CPOs expect digital procurement to increase annual savings by 40%, reduce transactional sourcing time by 30% and reduce value leaks by as much as 50%. Routine purchasing automation not only saves money and time, but it creates the opportunity for more strategic projects and talent development.
While the rewards of a shift to digital are clearly substantial, there are still barriers to the change. Issues of budget, organisational urgency and introducing new technologies are the biggest hurdles – according to 50% of the CPOs surveyed in the Amazon Business and WBR Insights report.
So how can transport and logistics providers utilise the power of online purchasing to stay on top?
Deal with the tail spend to recover costs
Focusing on tail spend is a good way to address budget constraints. The tail spend comprises everyday purchases that aren't needed for production, such as office supplies, IT accessories, staff kitchen items and gifts for employees and customers, and can make up as much as 20% of all expenses across as much as 80% of the supplier base.
This happens as a result of buyers being spread out across the organisation, making the process tricky for procurement teams to manage, and therefore disproportionately expensive.
Money, time and effort costs in tail spend can add up rather quickly. Considering what goes into making a purchase – for instance, the number of products, dealers, contracts, statements, payment terms and conditions, complaints, etc – it's fair to say that transport and logistics companies could risk spending precious time and money resources on tail spend purchases if they were not controlled.
However, if a procurement department simply buys its tail spend items online – using a central transparent and efficient system – it can recover the unbalanced loss and put the surplus towards other digital efforts.
Keep it simple and focus on productivity
One-third of respondents in a shipping industry survey revealed that they see automation as a way to increase productivity by up to 50%. With this in mind, teams that bring onboard new purchasing systems should do so in a way that further supports productivity.
As transport and logistics businesses become more digital, the purchasing function plays a dual role in integrating new and modern processes. Firstly, procurement teams need to go through their own internal processes of implementing digital change and, at the same time, they must manage lean, well-considered processes to secure the resources and financial wellbeing for the broader organisation.
For this reason, integrating digital buying into an existing environment should be as uncomplicated or non-disruptive as possible. There's no need for overly complicated technical implementation or time-consuming IT maintenance, as it can be relatively straightforward. For example, a B2B online shop like Amazon Business offers a familiar user experience, similar to the consumer version, making it easy to use. Integrating with existing systems such as SAP Ariba is generally quick to implement – so it's possible to set things up without incurring high costs.
Don't take your eye off the goal
It's fair to say that going through the mild disruption of implementing change is worthwhile if the end goal is to keep your business moving forward. So, keep focused on the value that using an online shop could ultimately add to your business.
Digital buying can save businesses a substantial amount of money and effort, in addition to time, which is especially useful in transport and logistics where speed of response and flexibility are often indispensable.
There are operational benefits to online buying too. For instance, buyers from different locations and offices within the business will have their own sub-accounts with customised names and invoice addresses. These will stem from one central account overseen by the CPO – who will also be able to set local budget limits, define automated approval processes and maintain a reliable overview of all expenses through automated analysis and reporting functions.
Authorised employees and operational purchasers will benefit from easy and fast access to a wide range of products without having to carry out substantial research in advance. As a result, through better control and visibility, procurement processes will become more transparent and significantly more efficient. Moreover, they'll have access to a wealth of new data that allows CPOs to make sound recommendations and demonstrate value to internal stakeholders.
While the benefits of digital purchasing should be tangible enough to speak for themselves, procurement may not be at the top of every CEO's list of priorities. It may not be "sexy" – but cost saving and innovation certainly are.
With digital procurement as a strategic partner, your organisation will be better placed to continue moving towards a new era of working. Bringing purchasing options under one digital roof offers many benefits. However, making the leap to address the associated challenges is the only way to really know how online buying can advance your business.
Dave Brittain is head of Amazon Business UK, the business-to-business division of the online retailer. Prior to this role, Dave led the UK Homewares category and was chief of staff to Doug Gurr, country manager amazon.co.uk
Outside of his work, Dave is a member of the Retail Committee for the British Heart Foundation. He is also a passionate spokesperson for gender diversity and representation, for which he was awarded the Everywoman in Retail Male Agent of Change 2018 award.