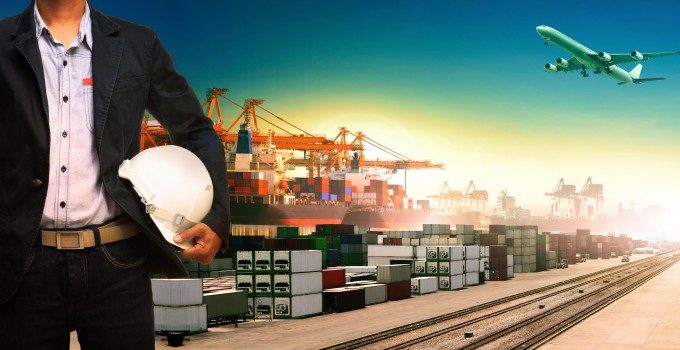 Indonesia's logistics industry will grow more than 15% this year, according to recent analysis by consultant Frost & Sullivan.
Continuous economic growth and resilient domestic demand should mean a strong year for freight forwarders and 3PLs, and rising domestic demand for infrastructure investment and private consumption in the Association of South-East Asian Nations (ASEAN) will change the nature of trade in the region.
"Domestic consumption has been driving growth in Indonesia, representing more than 50 per cent of the country's GDP," said Gopal R, global vice-president of Frost & Sullivan.
According to Mr Gopal, sea freight in Indonesia continues to dominate, comprising 97.1% of shipments in 2014, while volumes are expected to grow 5.1% by the end of the year.
This is not surprising, given Indonesia's geography – indeed, one local forwarder explained to The Loadstar how the Indonesian archipelago brought a unique set of challenges.
"Indonesia's geography poses a huge logistical challenge. The country comprises more than 17,000 islands across more than 5,000km west to east, with a very unevenly distributed population," said Ivon Dethan, Panalpina's country head of ocean freight in Indonesia.
Panalpina's business in Indonesia centres on the fashion, automotive, oil and gas, and healthcare sectors, and Ms Dethan said that with its 250m population, Indonesia was a good market for low-value consumer products.
"The introduction of free-trade agreements allowed the market to be flooded with Chinese goods. Imports of cheaper Chinese textiles, footwear, electronics, cosmetics and food and beverages have increased rapidly and continue to do so.
"Indonesian companies have the opportunity to become more competitive by positioning themselves in terms of quality. In the wake of increased consumer spending, people are willing to pay more for better quality and reliability," said Ms Dethan.
However, the ability of Indonesia's shippers and manufactures to reach their full market potential will depend on maritime infrastructure improving and logistics costs coming down.
Ms Dethan explained: "Indonesia is short of inland intermodal terminals, warehousing facilities and logistics centres. Many of the ports are in bad shape and not well managed – meaning that the cost of shipping between islands can be much more expensive than shipping to China, for example."
Improving Indonesia's ports is high on the government's agenda. As recently reported by The Loadstar, president Joko Widodo's new government has ambitious plans to build 35 new seaports to help spur economic development outside Java.
And a logistics task force has been set up to tackle the long container dwell times currently experienced, with a target of reducing the time a box sits port-side from 7-9 days to at least 3-4 days.
But it's not just port infrastructure that needs improving. According to Ms Dethan, there is a skills shortage within Indonesia's logistics sector, with a clear lack of investment in human resources hampering efficiency improvements.
"Indonesia needs knowledgeable and skilful freight forwarding and logistics experts to overcome the many challenges. There is a big gap and lots of room for improvement in this regard. People need to be trained, especially areas such as finance and customs clearance," she added.