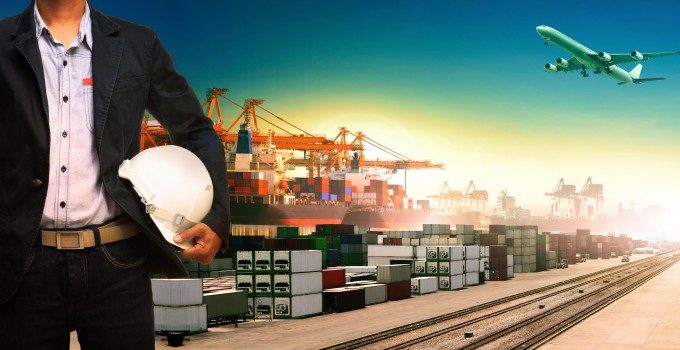 Preliminary details of the new master contract between the US Maritime Alliance (USMX) and the International Longshoremen's Association, which last week came to a tentative agreement covering dockworkers at 14 major container ports on the US east and Gulf coasts, have emerged.
The contract remains to be ratified by local ILA unions, which are now engaged in negotiations with individual terminal operators at the ports, but should these be signed-off the new master contract is scheduled to run until 30 September 2018.
As President Barak Obama was giving his state of the union address, in which he proposed raising the minimum wage to $9 per hour, it emerged that the ILA and USMX had agreed to a minimum starting wage for new dockworkers of $20 per hour.
In addition, all ILA members will receive a $1 per hour pay increase on 1 October 2014, anther $1 per hour increase on 1 October 2016, and a further $1 per hour rise on 1 October 2017, while the wage progression formula has been shortened from nine to six years.
Other than wage levels, the contract negotiations had centred on three key issues – the introduction of automated container handling technology, which US ports are increasingly looking to adopt; the insistence of the ILA that all containers be weighed as a way of protecting its container royalty fund, which the employers had been looking to scrap or at least freeze; and the extension of the contract to cover drivers employed by chassis pools, which haul containers in and out of the terminals.
The container royalty fund, established during the 1960s, replaced the old tonnage fee that longshoremen used to be paid for the cargo handled, and the new contract sees a minimum fund of $211m per year that ILA members will share out, with royalty fees above that amount split evenly between the ILA and USMX members.
On the subject of chassis drivers, the ILA simply said that "additional language has been negotiated to preserve chassis maintenance and repair work".
The problem for both the ILA and USMX is that whereas previously chassis operations were run by shipping lines, which are USMX members, over the past few years carriers have been exiting this sector as it is not part of their core business, and they make very little money from it. In their place a new breed of independent operators have sprung up who are not USMX members and are not covered by the master contract – and there appears to be no way of forcing them to be so.
Lastly, although automation is a subject that has caused great consternation among ILA members – and even more so among their cousins on the west coast, the members of the International Warehouse and Longshore Union – US terminal operators have gradually begun to introduce it on the east coast.
APM Terminals broke the mould with its Portsmouth terminal in Virginia, while Hanjin also signed an agreement with the ILA local in Jacksonville to have automated stacking cranes at its yet-to-be-built terminal at Dames Point.
In fact, this latter deal, signed without the agreement of the ILA central committee, could have been one of the prompts for ILA president Harold Daggett (elected before the master contract negotiations got underway) to say at his acceptance speech: "We cannot have a union within a union. No local union has the right to modify any ILA agreement without the approval of the executive, and me."
Shortly before the breakdown in master contract negotiations last summer, New York and New Jersey operator Global Terminals announced that its new facility in Bayonne would operate with automated stacking cranes in its yard. Fears that this project could act as a serious sticking point in negotiations have abated however, as it appears that the ILA has accepted that automated technology is almost inevitable.
"New language has been negotiated to protect those who have been displaced due to new technology and automation," it said yesterday.
Dean Davison, senior consultant at Ocean Shipping Consultants, told The Loadstar: "Stating the obvious – it is crucial to ensure that no disruption to the smooth flow of cargo is encountered. Ports are under pressure to increase productivity and the shipping lines need to be able to get out on time and maintain schedule reliability. I'm sure that there was a degree of give and take on both sides and all concerned will be keen to get back to business."