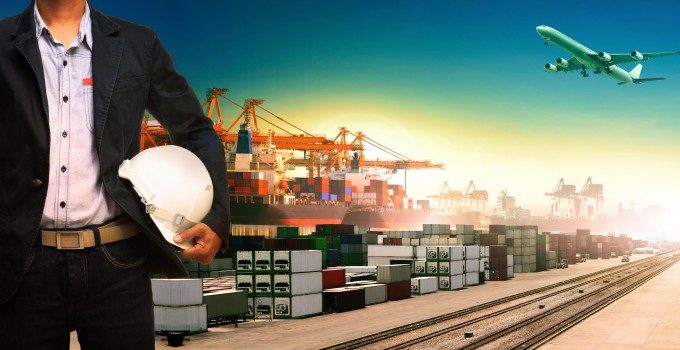 The newly elected IATA Cargo chief has urged the air freight industry to work together to improve its value proposition.
Clarifying IATA's role as "the lubricant for the cogs of the industry", Glyn Hughes said yesterday the association had to be the "facilitator of change".
Responding to recent questions over the role of the airline body in helping to achieve industry modernisation, he explained that IATA's strength was in bringing about process change and getting the right parties together. But he was careful to point out the association's limitations.
"The question for us is how we use IATA's voice to help the air cargo industry," he told The Loadstar.
"Is IATA the right body to bring about the 48-hour cut in transit times? Absolutely not. But we can look at the supply chain from start to end and look at how we can improve the processes and make freight move more quickly, and help bring about that change. The solutions aren't in IATA, they are in the market."
He added that his predecessor, Des Vertannes, had taught the association an important lesson: "If you put the word IATA before a project, it is doomed to failure. No one component of the industry can change the whole.
"Collaboration is how to get success."
Mr Hughes said the aim was "to improve the value proposition. Air cargo is the premium mode of transport, with speed and reliability.
"We can deliver MOPs which will enhance the value proposition, so that when shippers are reviewing modal choice, air cargo gets a good start. We as an industry are uniquely positioned if the model is right – look at the integrators."
Some players have suggested that IATA needs industry experience on its team to ensure it understands the challenges. And Mr Hughes, who has been in IATA's cargo division for 23 years, revealed that IATA was considering an outside appointment for his previous job, director cargo industry management.
"When Des [Vertannes] left, we lost an industry veteran with tremendous experience. We now need to look at our current resources and see how we bring in someone to fill those gaps."
He added that his own experience at IATA  "makes it easier from an internal perspective".
He added: "While Des was here, I was able to leverage his global network – he knew a lot of leaders from the industry and I've learned an awful lot.
"It is always difficult to come into IATA from the outside; it's a trade association with a very different mindset from the industry. But now, as an organisation, we have a different focus. Des's passion has made the job easier and we have a strong supporter in [IATA CEO and director general] Tony Tyler."
In April last year, IATA restructured so that the head of cargo reported to Tom Windmuller, chief of Airports, Passenger and Cargo Services.
But far from being a demotion, said Mr Hughes, it marked the first time that cargo had ever been mentioned in an IATA division. "Cargo's internal profile has increased," he said.
Many observers welcomed Mr Hughes's appointment as it ensures continuity for the industry when it is in the midst of attempting revolutionary changes. Mr Hughes confirmed that the priorities would stay the same for now, with safety and security leading the charge, and the e-agenda and agency modernisation programme also key focuses.
Mr Hughes, noting ex-Emirates chief Ram Menen's call for the industry to include shippers as well as forwarders in the new principal-to-principal contract, which updates the forwarders' status from agents, said it wasn't yet on the cards.
"We need to make sure that a programme is in place which is aligned with the current marketplace."
The inclusion of shippers could upset the forwarding industry, which has had a difficult relationship with IATA in the past. But Mr Hughes diplomatically added: "Once we have modernised the legal relationship with forwarders, we will look at the next natural step. We do need people like Ram to speak out about how the industry should change."
He added that there were big challenges ahead – while passenger revenue climbed from $445bn in 2010 to $569bn in 2013, in cargo it fell from $66bn to $61bn.
Mr Hughes paid tribute to Mr Vertannes, and thanked the industry for the support – more than 500 emails – he's received since the news of his appointment was announced on Friday.
"I've been overwhelmed, and I think a lot of that is testament to Des.
"People have been asking 'how can we help you?', which is humbling. I say to that, with advice and guidance.
"But really we should be thinking of what we can all do to help the industry. We want to continue on the path Des set. So the question is how can we bring our combined energies to do that?"