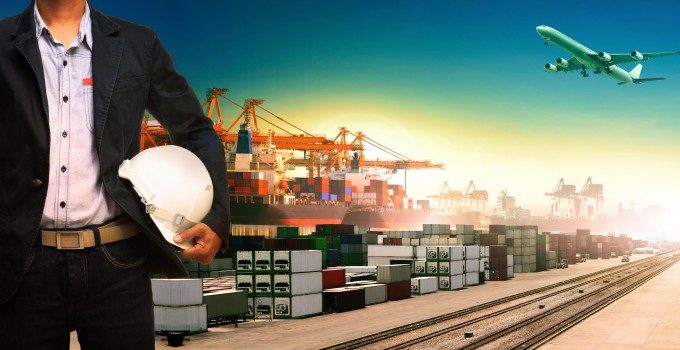 Recently retired IATA cargo head Des Vertannes has, through sheer determination and willpower, raised awareness of air cargo as a core business for member airlines and the industry at large. At the same time, he has raised a flag to show the need for change in a business with too many fundamental flaws.
Air cargo is a small village and much gets done through personal contacts. But we must face facts: it has not got us far enough or fast enough to stop the bleeding, and we are nowhere near reaching the industry's full potential.
Des fully recognised that, and now it is time to build on what he achieved. Perhaps it's also time to put our cards on the table and examine what is wrong with the whole industry.
Is IATA capable of doing that? Are we, as an industry, expecting too much from IATA, which does not have mandated power to force change?
What can we do to help Glyn [Hughes, new global head of cargo] as he takes on this daunting task – he should not be a victim of false expectations by the press and industry.
After all, what direction, constraints or marching orders are provided by its membership? Is IATA really the right organisation to be held accountable to tackle its so-called 48-hour cut in transit times initiative?
E-freight initially was a reaction to a demand from the passenger-driven management of IATA to present "something" at an AGM.  But IATA was not the platform to shake up the processes and systems involved in e-freight. It did not understand the behaviours in the supply chain, nor the complexity. It could only recommend, so the expectations raised and placed on the IATA Cargo management were unrealistic.
The best they could do was lobby and publicise, and for all that we still don't have e-freight in a world where e-commerce is one of the largest commodities now moving by air.
Who handles e-commerce now? Postal authorities and integrators; and if you're lucky, that postal mail may move on your airline. Another opportunity missed.
If Des – like his predecessors and despite his best and gentlemanly efforts, vast experience and persuasive powers – couldn't do it, who can?
Worse, after all these years, we now only talk about e-air waybills, and, a decade-plus on, Cargo 2000.
The latest initiative is to take 48 hours out of the air cargo supply chain, but how? Back in the 90s, the average shipper-to-consignee time on the North Atlantic was around six days – IATA now advises that averages are about 6.5 days. It's obvious that new technology and industry initiatives have done nothing to improve service to the real customer.
If you examine air cargo door-to-door production lines (which the integrators have done with great purpose of mind), one finds a complicated web of process ownership, often with competing and underlying objectives. There is no single overview of components and no common information-based thread for data.
The shippers and freight forwarders want one thing; customs brokers, regulatory agencies and airlines something else.
Paper, tons of it, still dominates the process, and I submit that IATA does not have the solution to these problems. That is why e-air waybills are now the focus; the airlines control that part at least.
Certainly, Des recognised the multi-faceted issues, due to his broad experience, and was a founding member of the Global Air Cargo Advisory Group (GACAG). Unfortunately, this all-volunteer, well-meaning group plays only an "advisory" role and is not empowered to negotiate, facilitate or set mandatory standards for the kind of solutions this industry needs.
If we are really serious about change, why not start a process of empowering GACAG to rapidly move forward – away from volunteers to an organisation fully funded by its members and paid only by results?
Currently, GACAG member organisations protect their turf from within, while mandated to support the scope of an industry-wide organisational change, which is contradictory.
But a funded, independent GACAG could use its political lobby to entice, for example, the WCO to join full-time and be a working partner of regulatory reform of international air cargo.
The terms of reference of this group should be clear and transparent: to achieve the objective of making air cargo more viable, through structural reform of the logistics chain.
There are excellent examples of where the industry does work, with the right organisational structure and people with strategic vision; just look no further than Dubai, with Emirates, DNATA and the authorities sharing a common objective. Unfortunately this is the exception, not the rule.
Recently, some of us have been accused of being part of a "dinosaur club". While there's no disputing the impact of aging, there's also no disputing our ability to recall where we've been in this business – and just how far we haven't got. As memories fade with retiring senior generations, those who do not learn from history may be doomed to repeat it.
That would be our greatest failure – because it can be changed if the willpower exists. Age has nothing to do with knowledge or a willingness to change.
There is a phrase we like very much in SASI. It might be very relevant in the current debate on modal shift: "Without change, the mediocre catch up."