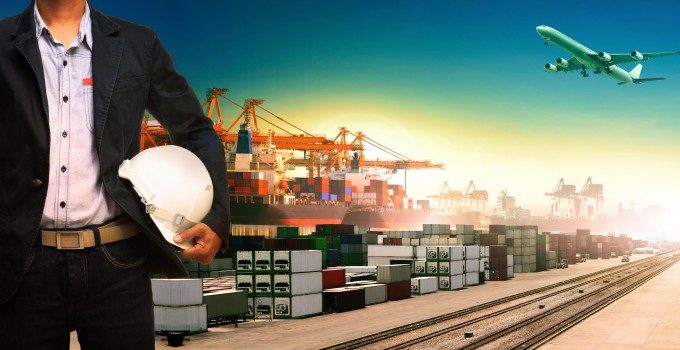 IAG Cargo's management team arrived at work this morning with broad support from the market for Friday's decision to return its three wet-leased B747-8Fs.
Terminating the contract seems likely to start a trend of partnerships between carriers, away from ACMI, and could threaten jobs at IAG.
On Friday, British Airways announced that it was terminating its agreement with Atlas Air subsidiary Global Supply Systems (GSS) – which still has two years to run – at the end of April.
IAG also signed a long-term  contract for a block space agreement with Qatar Airways to operate five 777F flights a week, or 400 tonnes, between London Stansted and Hong Kong on behalf of British Airways, from May 1.
The UK flag-carrier is thought to have been reconsidering its freighter deal with GSS for some months, as reported in The Loadstar last year.
While Steve Gunning, CEO of IAG Cargo, wouldn't be drawn on what the decision might cost, he said: "When we entered into the contract we made sure there was an exit clause. We have had long discussions with GSS and wanted to explore all opportunities."
He admitted, however, that the change could lead to redundancies.
"We need to speak to unions and employee representation, but, yes, there might be job losses."
But it appears that the carrier had little choice. One source close to the business indicated that the freighters could be costing £1m per week, while according to GSS's latest annual accounts, 49% owner Atlas charged GSS £49.6m for the year ending December 31 2012. And while it is not specified as aircraft, GSS "had annual commitments under non-cancellable operating leases, between two and five years" of some £38m. BA is GSS's only customer, and turnover for the year ending December 2102 was £68.5m.
And Mr Gunning confirmed that the freighters had not been profitable.
"This will make us financially stronger. The freighters made no profitable contribution, so it's a step forward."
He denied the original decision to take the aircraft was a mistake: "It wasn't the aircraft type and it wasn't about the number of aircraft. They were the right decisions, they were fuel efficient.
"But judging by the outlook for the next two years, [the deal with Qatar] looks like the right way [of getting capacity]."
Mr Gunning argued that the move wouldn't affect IAG's commitment to cargo.
"Cargo is an important part of the group and it will go from strength to strength. We don't feel we are getting out of freighters, we are just sourcing them in a different way.
"We are still offering freighter capacity for our customers. This is not a retrenchment."
Dave Shepherd, IAG Cargo's head of commercial, said he thought customers would continue to be well provided for. "The markets are suffering from an oversupply of capacity – there are very few markets where customers won't find an alternative."
One of BA's UK customers, waiting to talk to the carrier about the new arrangements, said he wasn't surprised by the move. "It's quite brave in some respects – someone had to do it and right now there is enough capacity."
He added, though, that he had some concerns.
"There will be ramifications on space and rates – I can see them going up. BA's current rates are fixed until the end of March so I imagine there will be some negotiations then."
And, he said, Qatar Airways did not have the same service levels as BA.
"The service isn't as good as you'd want, but Qatar seems to have plenty of money, so I imagine it will come right. It's not the easiest airline to deal with but it is becoming an important carrier, so we need to build a relationship with it.
"I think the worry for BA is that it will no longer be in charge of its own destiny."
While IAG Cargo's overall capacity will go down, Mr Gunning pointed out that passenger capacity would rise 4 to 5% this year. "Over the next few years, more new-generation aircraft will come in and the economics on bellies are better than on freighters. This move is a big step forward for our busines – it will make it sustainable. The key is to preserve our Hong Kong route for now."
Market analysts agreed that the decision was the right one for the carrier.
"The writing was on the wall, with all the rumours that have been circulating for months," said Stan Wraight, executive director for consultancy SASI.
"I think it was to be expected that once Qatar joined the OneWorld alliance, talks to see what co-operation in cargo could bring in the way of cost benefits would be on the table. We have seen it before with Qantas and Emirates, that seems to be a template in the region.
"This could be a win-win. Qatar has a substantial freighter fleet planned and this looks like the first step in what could be a broader co-operation than the traditional model of ACMI.
"If in the financial analysis, BA found it more profitable to cancel and pay a penalty, it shows how difficult freighter operations are to justify today."
Tomorrow: What now for Atlas Air and GSS?