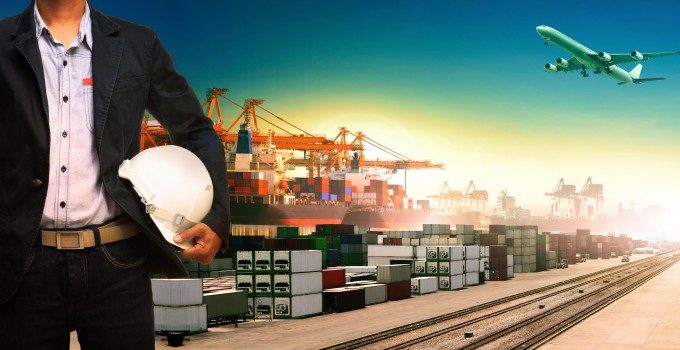 Omnichannel retailers preparing for the wave of home deliveries to consumers in the run-up to Christmas are likely to depend more than ever on logistics service providers.
And according to a new report from Retail Systems Research (RSR), retailers that have achieved above-market e-commerce sales growth have employed 3PLs is transporting goods direct from distribution centres to consumers' homes to a far greater degree than retailers which either use their own transport fleets or distribute from shops to homes.
While 54% of all retailers covered by the survey employed 3PLs to take responsibility for the DC-consumer supply chain, the report found that that 71% of retailers seeing above-market growth employed 3PLs for this, while 45% of those whose sales growth met, or was below, the market average used them.
In addition, the so-called market leaders were also far more willing to push the burden of home delivery upstream to merchandise vendors, with 62% expected to increase deliveries to consumers directly from brand owners.
"This is a surprising turn of events," said the report's authors. "In an age when retailers and their merchandise vendor partners are becoming "frenemies", as vendors sell direct to consumers, we would expect retailers to protect the names and addresses of their customers like company jewels. But apparently, they're willing to take their chances.
"And it's even more surprising that over-performers, those we call 'Retail Winners', are even more likely to see 'drop ship' [manufacturer direct to consumer deliveries] from vendors."
However, it would appear that while the market leaders have been far more willing to outsource delivery fulfilment to LSPs, the majority now expect to focus future investment on improving the technology and interfaces of their e-tail platforms.
In contrast, just 29% see outsourcing logistics as a coming priority, compared with 46% of average or below-average retailers.
"Ironically, while average and under-performing retailers are focused on using 3PLs to manage their home delivery services, retail winners are headed in the exact opposite direction – investing in capabilities to provide more direct control over transportation. This isn't necessarily a contradiction of winners' intention to continue to outsource and even to grow their drop ship operations. Rather, this is more about ensuring they have the internal systems and processes in place to adequately manage and track the activities of their partners," said the authors.
"This result should be no surprise: when you have the backing of the rest of your company and the support to enable a home delivery operation, it's much easier to focus more on getting supporting technologies implemented than on justifying internal expertise – which is exactly where their peers are forced to spend most of their time."
Separate research, published by Tom Tom Telematics this morning, suggests the retail industry as a whole will need to improve delivery service levels. It found 31% of consumers are put off buying Christmas presents online because of the risk of unreliable deliveries, while 45% "plan to order gifts online five weeks or more in advance to getting caught out by delivery issues".
TomTom Telematics' vice president of marketing, Taco van der Leij, said: "Online spending in the run-up to Christmas could stretch the resources of e-retailers, and put delivery operations under pressure. Our research highlights the importance of smooth and well-managed delivery processes for retailers.
"Over the Christmas period, every minute counts when it comes to supply chain processes – inconvenient time slots might result in missed deliveries, and even a small improvement in productivity can make a big difference to deadlines," he added.
Here's a rather cool infographic of TomTom Telematics' findings: