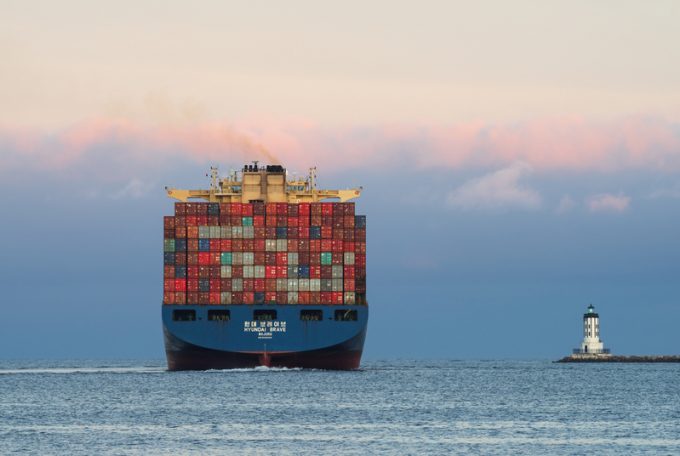 After 21 consecutive quarters of negative results, HMM has finally moved into the black.
The carrier posted a net profit of $23m for Q2 20, compared with a loss of $54m for the same period of 2019.
The South Korean carrier has racked up billions of dollars in losses in the past five years as it struggled to restructure its liner business after being on the verge of bankruptcy in 2016 – the year that saw the demise of its larger compatriot, Hanjin Shipping.
Nevertheless, HMM is still in the red at the half-year stage, carrying forward a loss of $31m.
Q2 revenue, at $1.14bn, was 1.6% down on the previous year, achieved despite liftings declining 22% to 894,000 teu.
This is further evidence of the significant freight rate hikes resulting from carriers' aggressive capacity management to mitigate the impact of Covid-19.
HMM said it's profit was due to "cooperation with THE Alliance and the deployment of 24,000 teu class containerships since April 2020".
It added that the operating profit for both its container and bulk carrier businesses had "turned black, mainly led by rationalisation of service routes, cost reduction and increased freight rates".
It added: "The profitability in the main east-west tradelanes contributed to an enhanced business performance. However, the market outlook remains uncertain."
It cited the threat of a second wave of the pandemic in the winter season and geopolitical trade tensions between the US and China as the main risk factors in its outlook.
"Freight rates on the transpacific are expected to remain strong over the short term, driven by an increase in freight volumes as the US starts to resume economic activities," said HMM.
It said the forecast for the Asia-North Europe tradelane was "fairly balanced from supply and demand perspectives" but that intra-Asia trade would be "challenging amid mounting competition between carriers".
The carrier said it would "continue to fully utilise its assets, including its 24,000 teu containerships in line with the service products of THE Alliance".
The final ship in a series of 12 24,000 teu ULCVs from South Korean yards and funded by the state, the HMM St Petersburg, will be delivered next month.
In April, South Korean President Moon Jae-in reaffirmed his government's support for the shipping industry, saying he wanted to see HMM re-emerge as a top-five global carrier. Currently it is 8th ranked, with a capacity of 652,000 teu, recently overtaking Yang Ming's 608,000 teu liner fleet. To achieve a top-five position, HMM would need to almost treble its capacity.
Meanwhile, THEA members have issued a network update covering September, confirming previous ad-hoc announcements on service adjustments.
Responding to criticism that the vessel sharing alliance has been slow to react, particularly to increased demand from Asia to North Europe, the statement from THEA claims it had "acted swiftly and spontaneously to keep the supply chain moving".