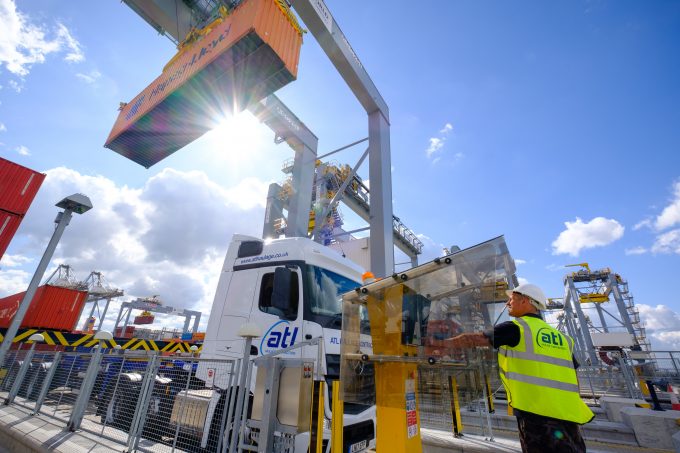 Container haulage driver shortages are the result of a combination of shipping lines forcing hauliers to accept sky-high rates and the sale of driver services as a product you can buy off a 'haulage supermarket' shelf.
Driver pay has been kept low through supply and demand mechanics that are beneficial to large haulage companies, the shipping lines and their customers.
One large haulier acknowledged that part of the justification probably came from there having "always been a lot of capacity", leading to competition on rates.
However, he said this perception had radically changed over the years, particularly with the twin shocks of Brexit and the pandemic, the latter causing heightened demand from supermarkets for drivers, leading to the "supply and demand balance altering" in truckers' favour.
"Covid opened our eyes; supermarkets are offering drivers standard rates and hours that are very attractive, as it means they know where they'll be all week," said the haulier.
Another told The Loadstar: "Drivers were made a commodity, they know they were commoditised, now they're using it to their advantage. We've lost drivers to these other lines of business because they do not need to worry about some of the issues that arise when working in container haulage."
Some smaller hauliers suggested large firms were subject to the same forces that make it hard for them to pay their drivers what "they're really worth".
One explained: "Our wage rates are largely dictated by shipping lines that say 'if you want our work, you work for our tariffs'. This is the reason driver wages haven't increased, and that's why you're now seeing the driver shortage. Those birds have come home to nest."
Even so, drivers said large firms had continued to "take the piss" over the years, paying drivers in the region of £10 an hour, adding "and if we can pay £15, they can meet that".
The large haulier seemingly agreed, noting: "There's not one fix to driver shortages, but on the financial side, reviewing driver pay is one thing we can do."
He said hauliers must face up to their own role in the ever-worsening driver shortage plaguing western Europe if they were to both fix it and prevent a recurrence.
"You can work on a checkout at Morrisons and get £10 an hour, or you can drive a 44-tonne truck, with all that entails, for us and find yourself on a lower rate. Now, you're seeing hauliers react to this and they are forcing the rates up."
Over the past fortnight, many drivers have told The Loadstar the big hauliers have been the most exploitative since the turn of the century.
One former driver moved into warehouse work after low rates of pay left him feeling "shit", while another driver/operator said such stories were not unique but it was perhaps "unique naivety" that the larger hauliers did not foresee future drivers being put off.
"If you pay a driver £10.35 a day, you can't be surprised if the workforce dries up, this is why they cannot get any drivers," the driver told The Loadstar.
"Including night-out money and meal allowance, these large hauliers pay their tramping lads £30,000 a year. We're much smaller and our drivers are on £45,000 a year. But now, with the shortage, they [larger hauliers] have deep pockets and it's threatening those who have treated drivers well."