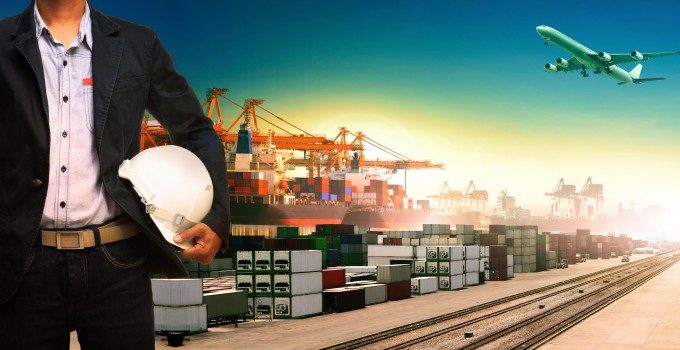 THE Alliance is scheduled to receive a significant capacity boost over the next few years after member carriers Hapag-Lloyd and ONE signed deals for new vessels.
In, what liner analyst Alphaliner describes as, a coordinated effort between them just before Christmas, Hapag-Lloyd placed an order for six ultra-large container vessels (ULCVs) of 23,000 teu-plus with South Korean shipyard Daewoo for delivery between April and December 2023; while ONE signed with Japanese non-operating shipowner Shoei Kisen Kaisha for 15-year charters of six new ULCVs of up to 24,000 teu.
This order is with Japanese yards Imbari and Japan Marine United for deliveries in 2023 and 2024.
Both sets of new ULCVs will be deployed on THE Alliance's Asia-North Europe services – the orders effectively represent a new string for the alliance, which also includes Yang Ming and HMM.
"Between them, the two carriers could staff a weekly Far East-Europe loop with 12 'megamax' ships," Alphaliner noted.
"Adding to 12 23,500 teu-plus vessels brought into service this year by alliance partner HMM, this would give THE Alliance two super-high-volume trunk loops at the backbone of its Asia-Europe network.
"Additionally, one slightly smaller high-volume loop could be staffed with six 20,000 teu-plus T-class ships of ONE and six 19,000 teu-plus A18-class ships of Hapag-Lloyd," it continued.
It added that, while the expected capacity of the ONE vessels would exceed 24,000 teu, this would mainly be achieved by "design tweaks", while its dimensions were unlikely to be above the 400-metre length and 61-metre beam of the largest vessels operating today.
One key difference in the two latest orders is the choice of fuel: while the ONE vessels will run on conventional fuel and be fitted with scrubbers to comply with IMO rules introduced at the beginning of 2020, Hapag-Lloyd said its vessels would be primarily powered by LNG, "but have alternatively sufficient tank capacity to operate on conventional fuel".
Rolf Habben Jansen, chief executive of Hapag-Lloyd, said: "With the investment in six ultra-large container vessels we will not only be able to reduce slot costs and improve our competitiveness on the Europe-Far East trade, but also take a significant step forward in modernising our fleet. Additionally, we will further reduce our environmental impact."
Hapag-Lloyd said the price tag for the six ships was around $1bn, with financing already secured.
Meanwhile, Alphaliner has reported that Chinese non-operating shipowner Bank of Communications Financial Leasing (BoComm) has ordered four 24,000 teu vessels with China's CSSC Group.
Although details have yet to be disclosed, the analyst said the vessels were expected to come onstream in 2023, with MSC tipped to take them on charter.
"While the identity of the charterer has not been disclosed, MSC was reportedly seeking to place another round of orders for megamaxships at Chinese yards and appears to be the most likely candidate," said Alphaliner.